Lettings
A variety of facilities at Winchmore School are available for hire to clubs and organisations, both in the evenings and on weekends. These facilities include a hall, dining hall, sports hall, gymnasium, classrooms, dance studio, drama studio, multi games area and the field.
The facilities are available for hire from 6pm-10pm Monday-Friday 9am-2pm Saturday all other times are subject to arrangement. The cost of hiring the facilities varies depending on the type of facility and the length of the hire. To hire a facility contact our agent: School Hire & Functions Limited Email: school.hire@yahoo.co.uk Phone: 07855 042027 Web: www.school-hire.com
Facilities for hire:
Hall
The Hall is our largest room, with a seating capacity of up to 500 (for dance, drama and choir). It is a versatile space that can be adapted to suit a variety of events, including drama performances, choir shows, fundraising evenings, parties, anniversaries, and special birthdays. The hall has full disabled access, a sound and light system, Wi-Fi, changing facilities, and parking, making it fully functional.
The Hall is the perfect place to host a large gathering, whether it is a formal event or a more casual celebration. With its spacious layout and state-of-the-art facilities, The Hall can accommodate any type of event. Whether you are looking to host a corporate event or a birthday party, The Hall is the perfect venue for you.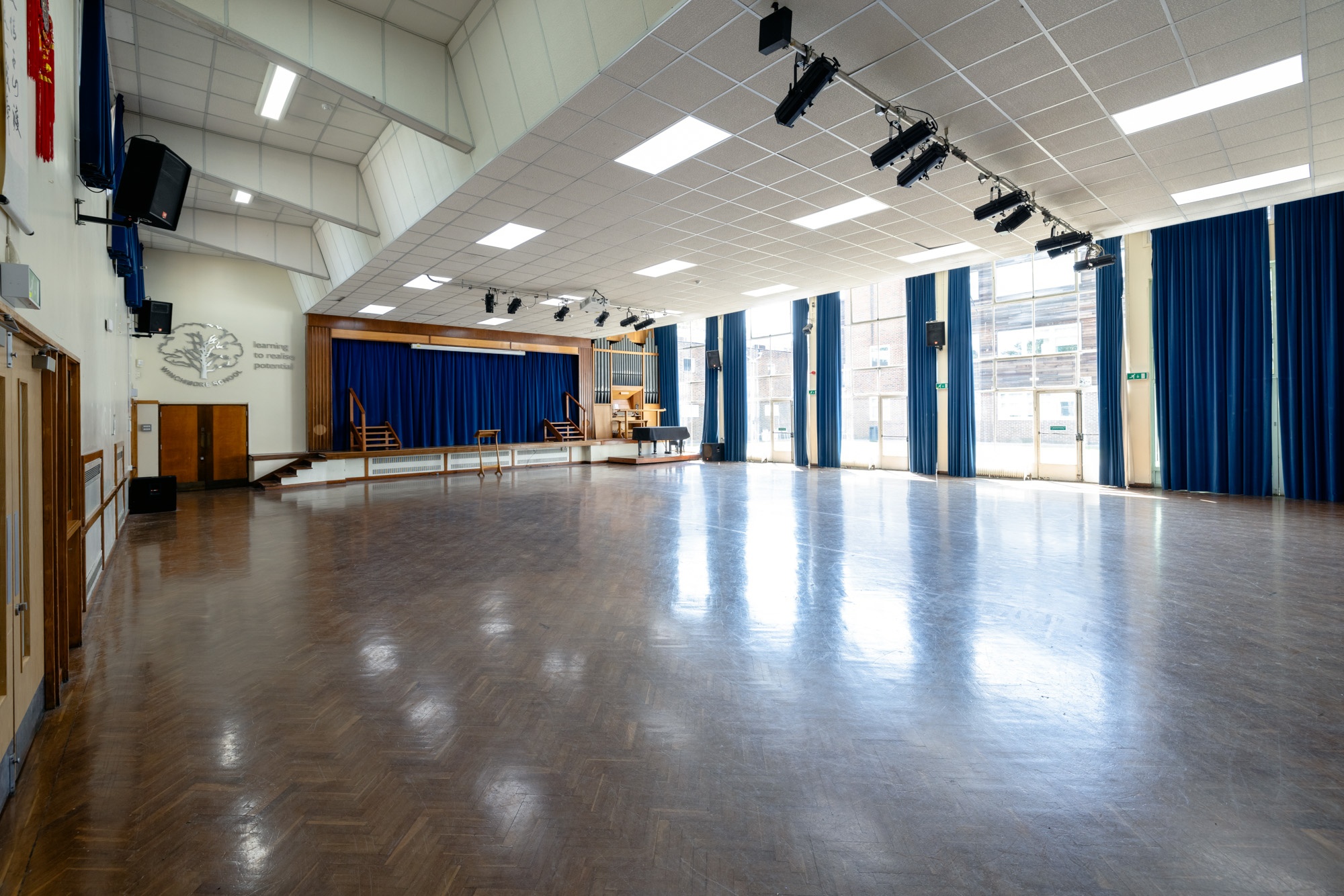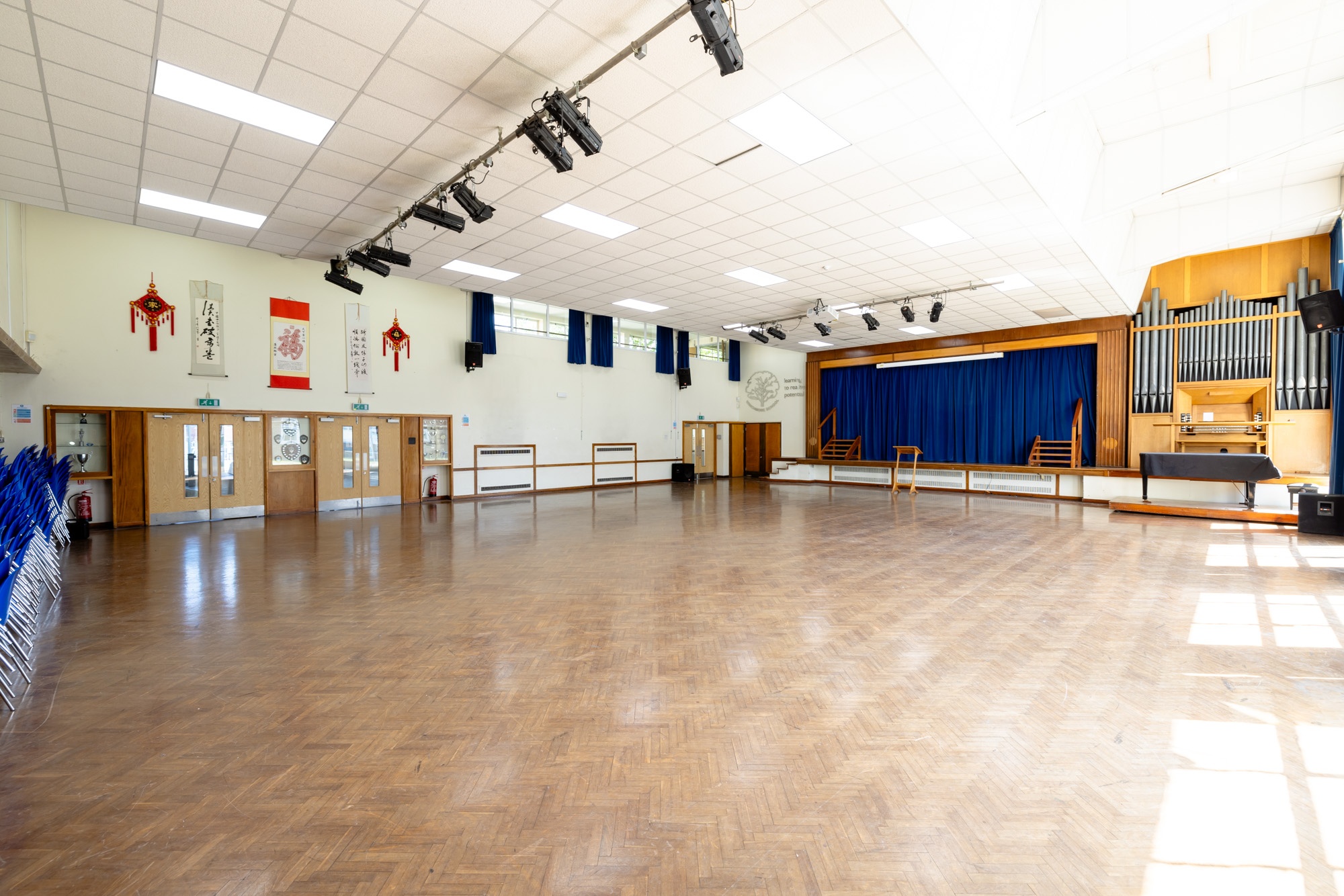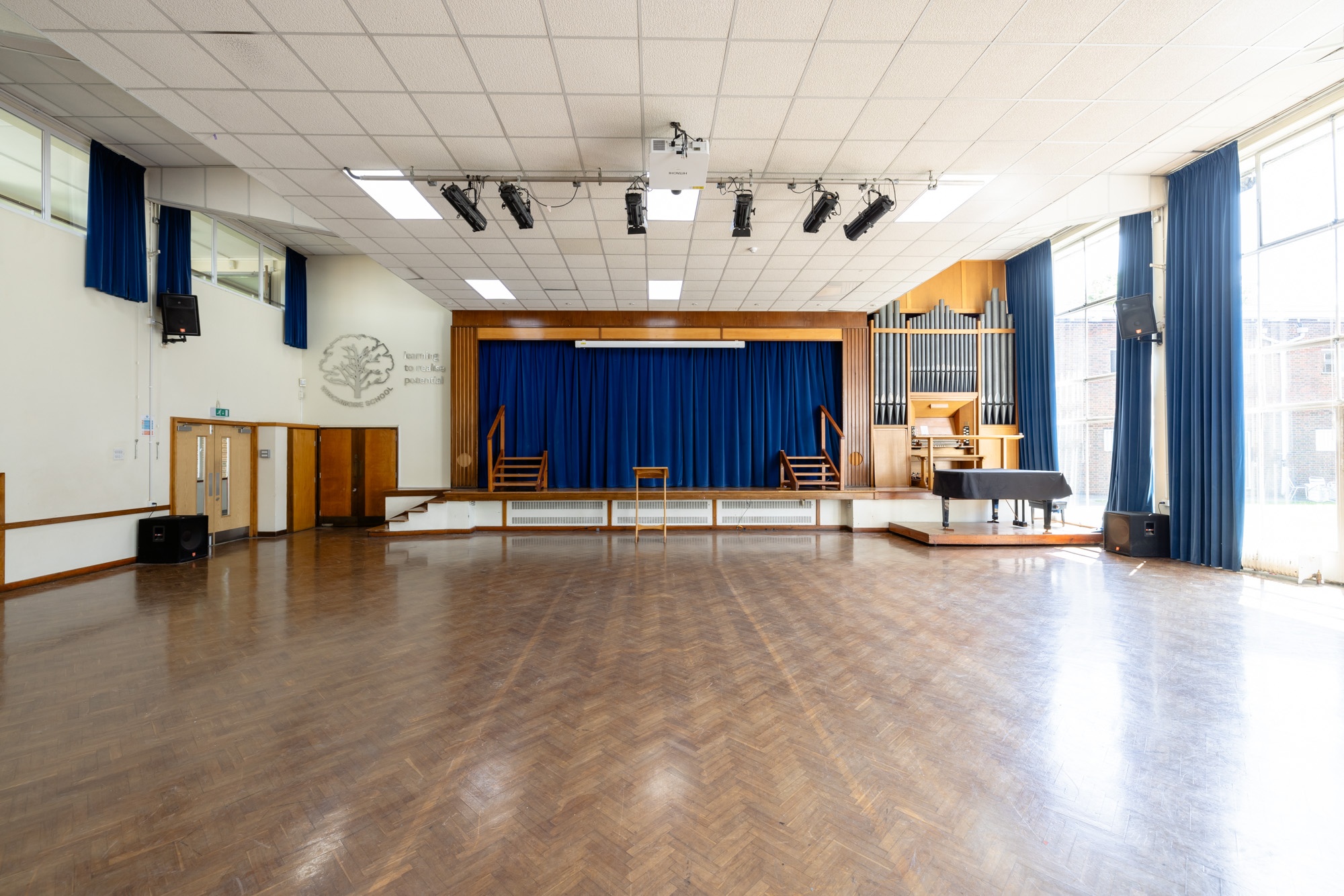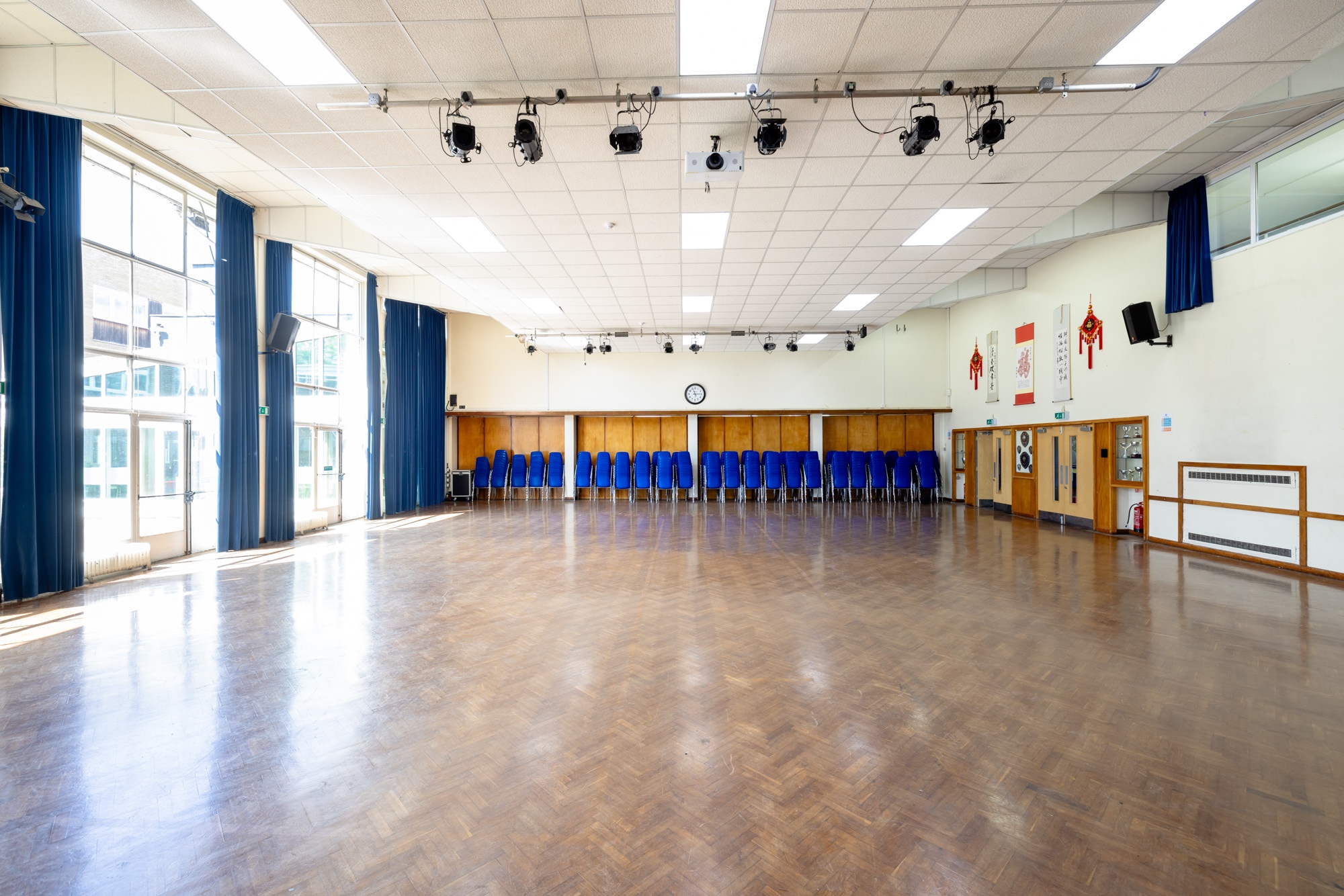 Dining Hall
The Dining Hall is a versatile space that can be used for a variety of events, including functions, children parties, fundraising events, gatherings, training courses, and more. The hall can seat up to 220 people and has 36 trestle tables with chairs. It also opens out onto the quad area, which provides additional space for people to gather outdoors.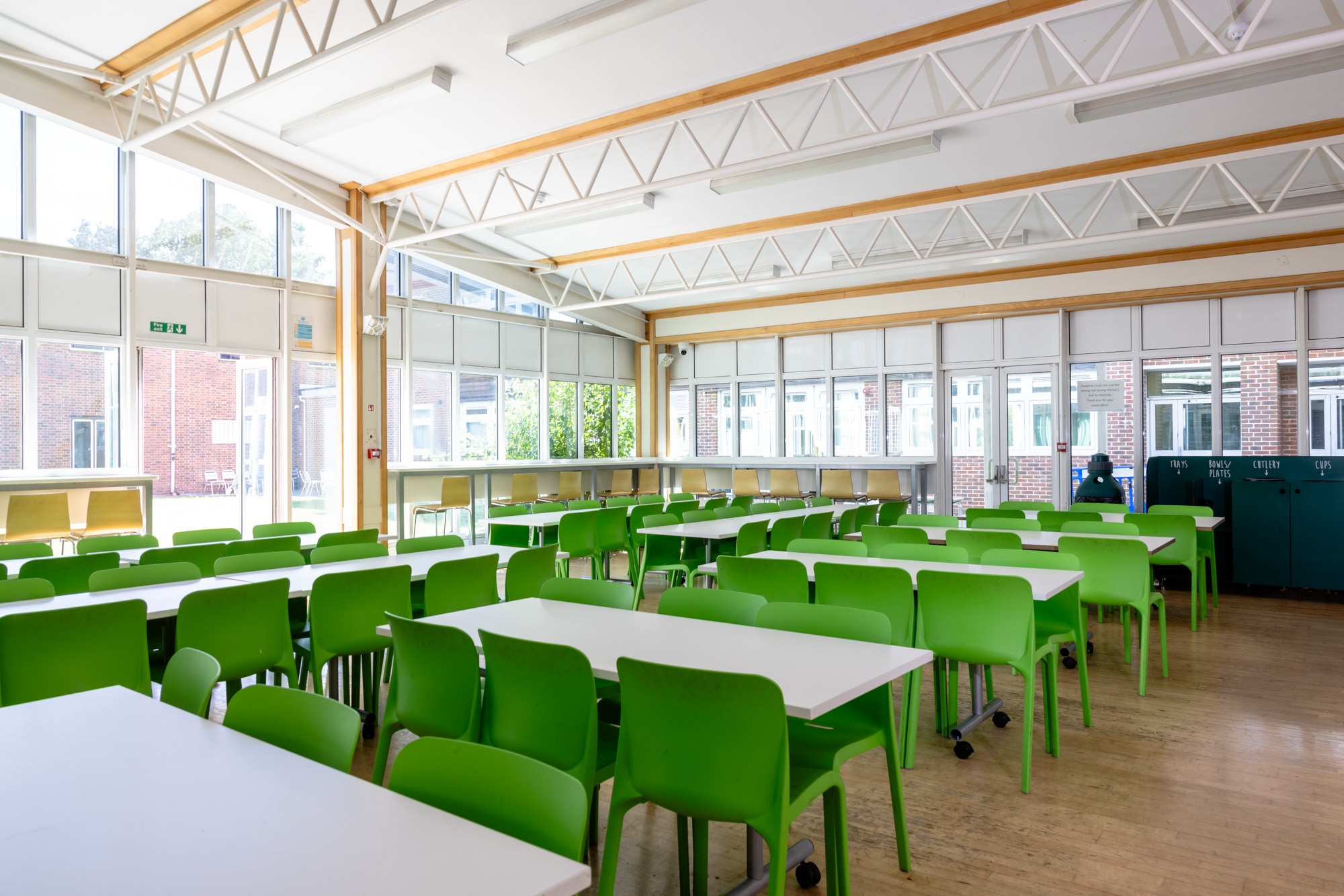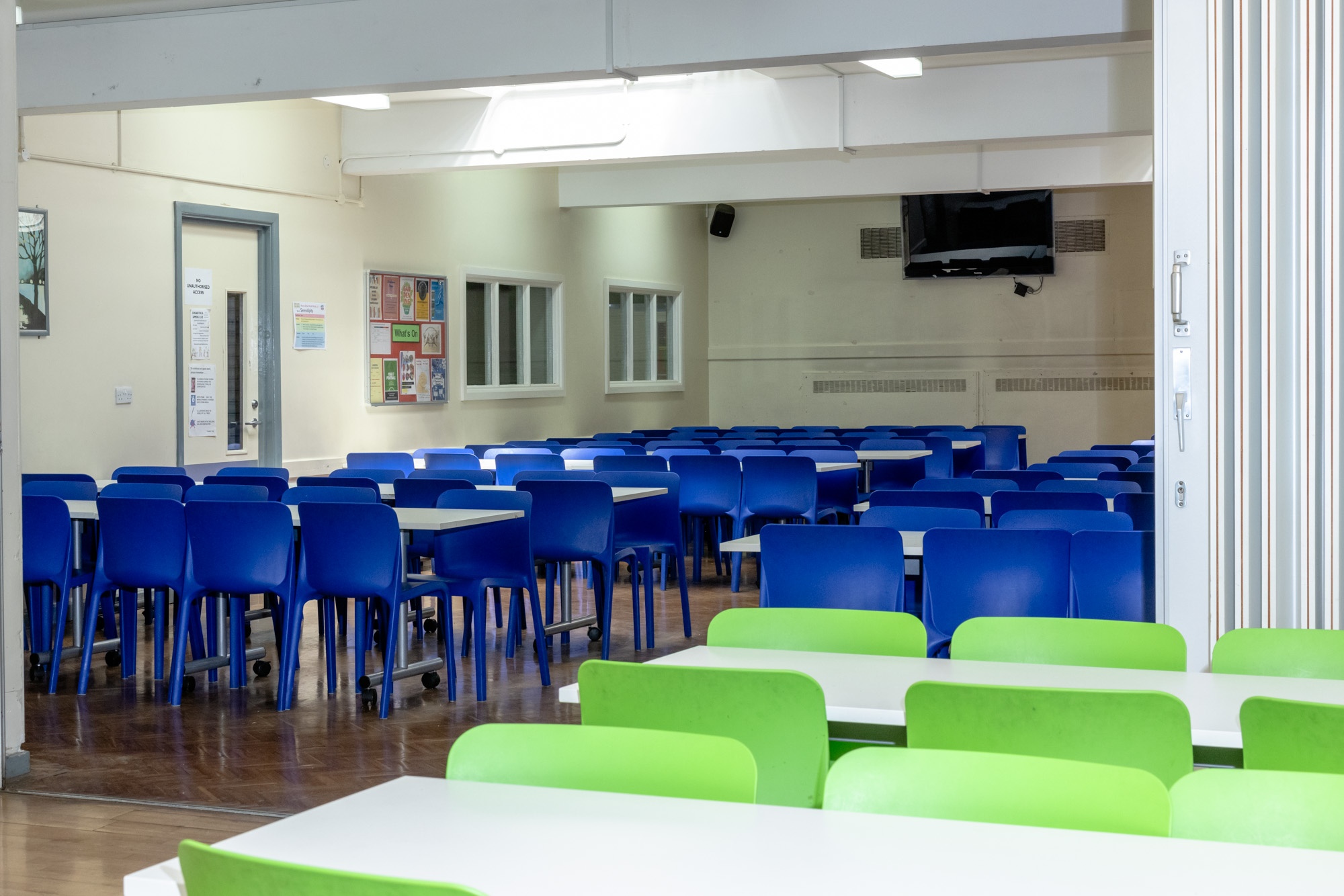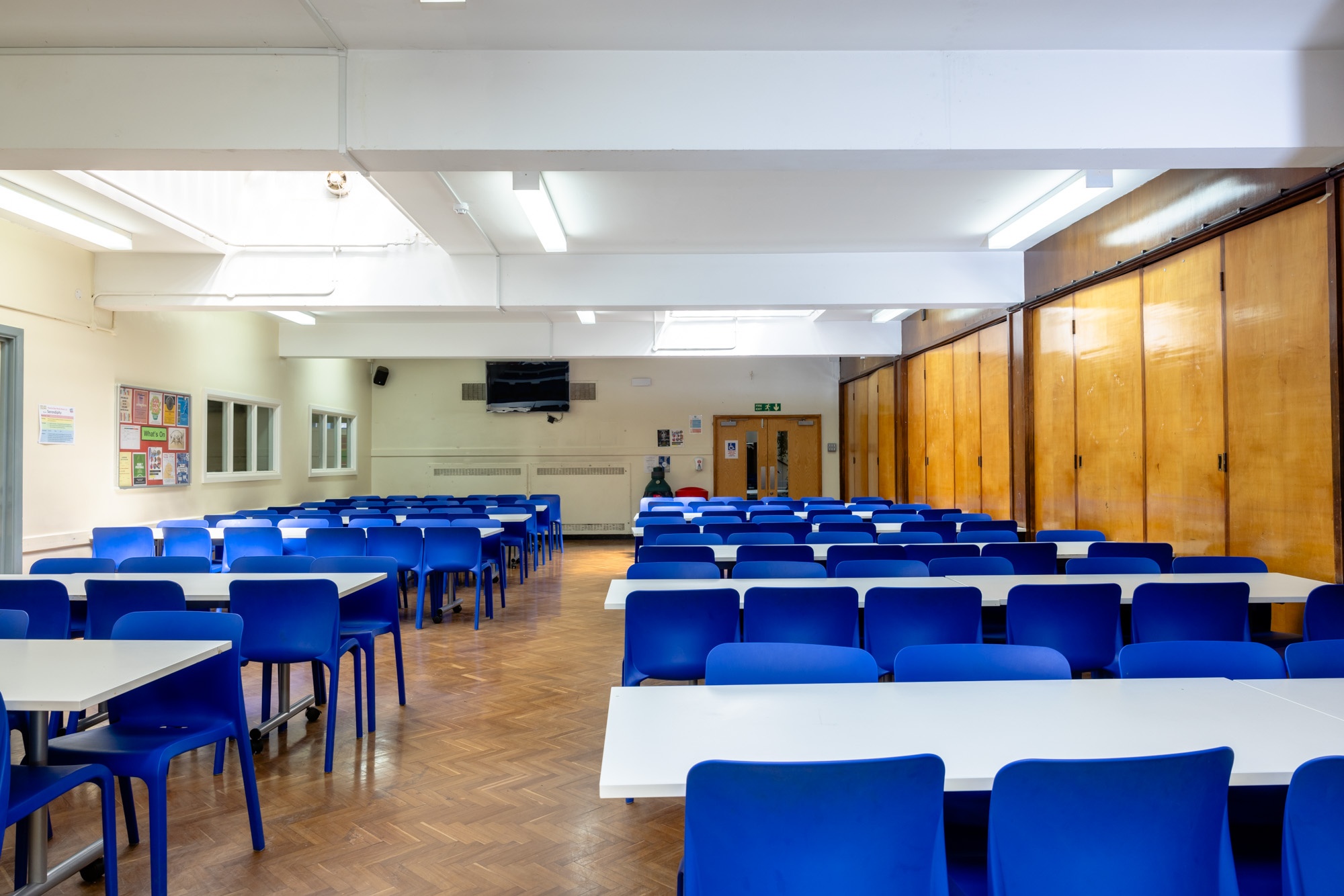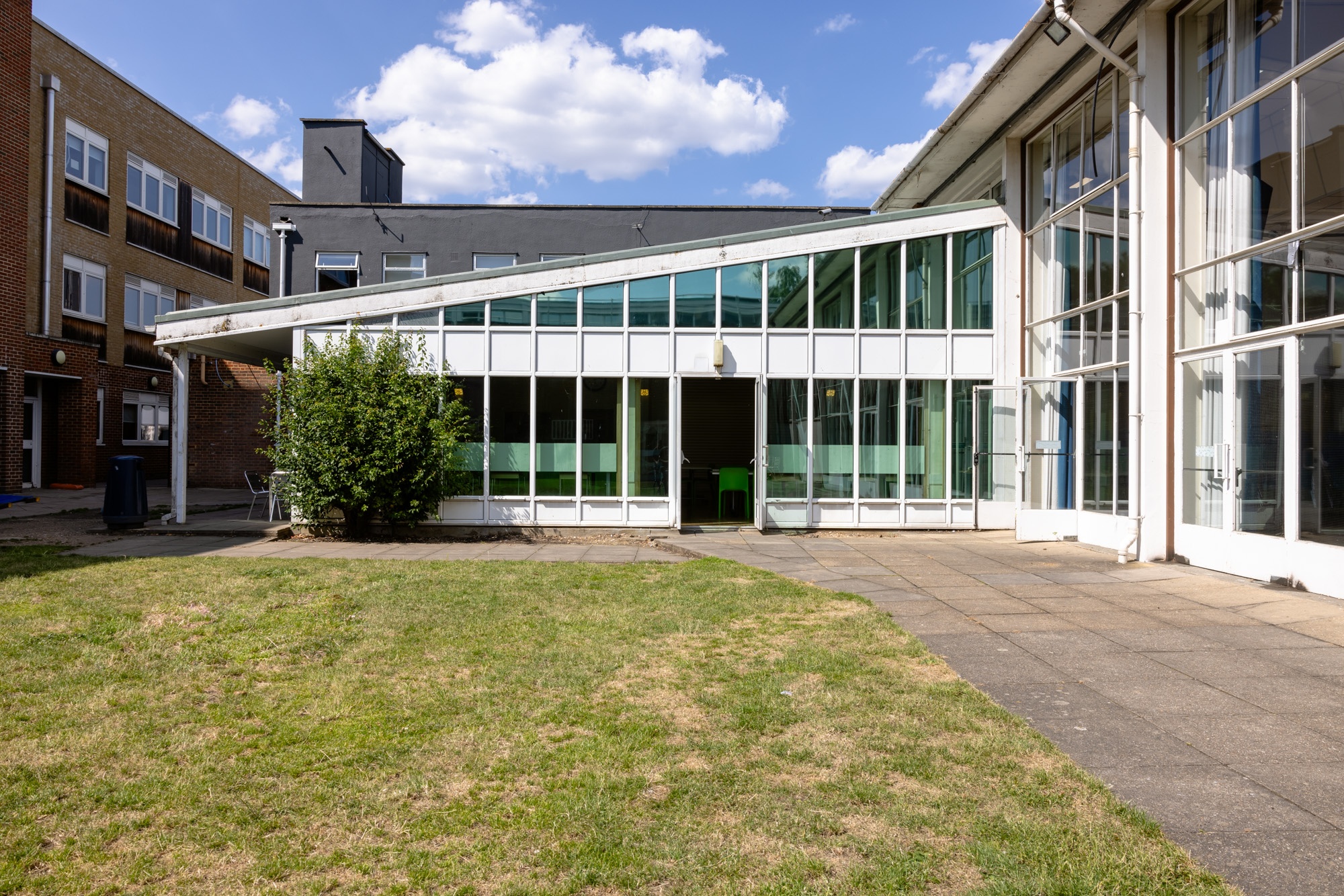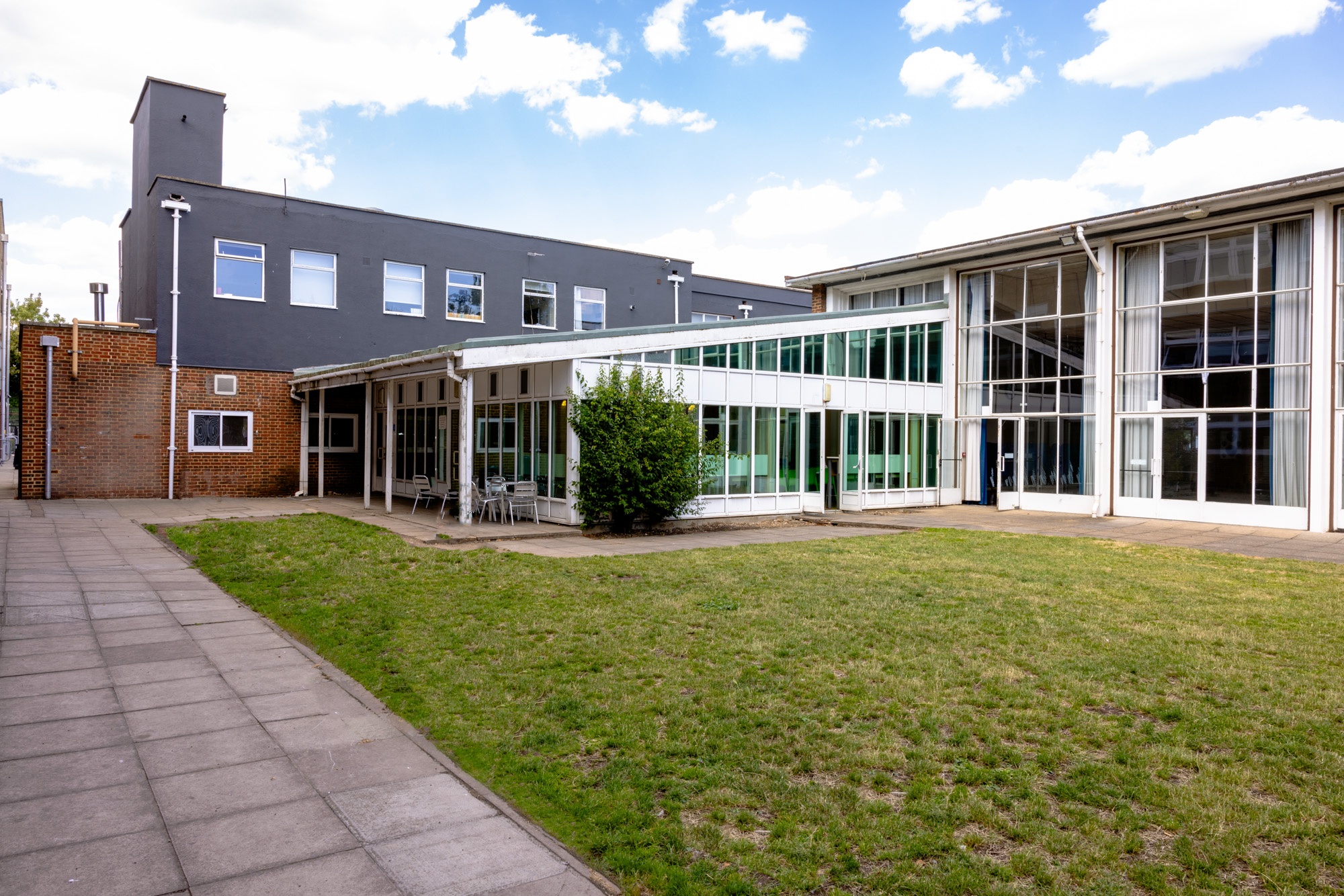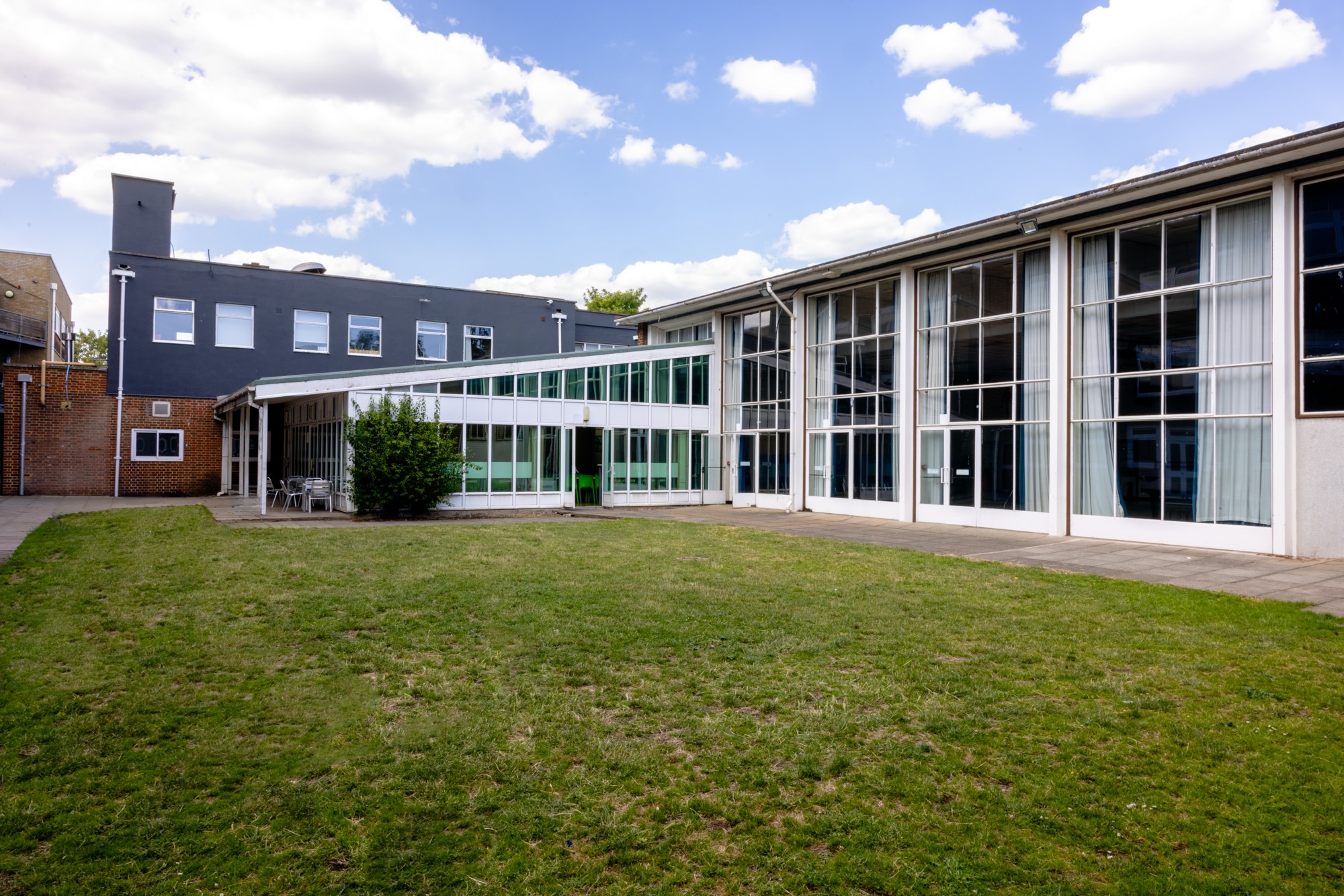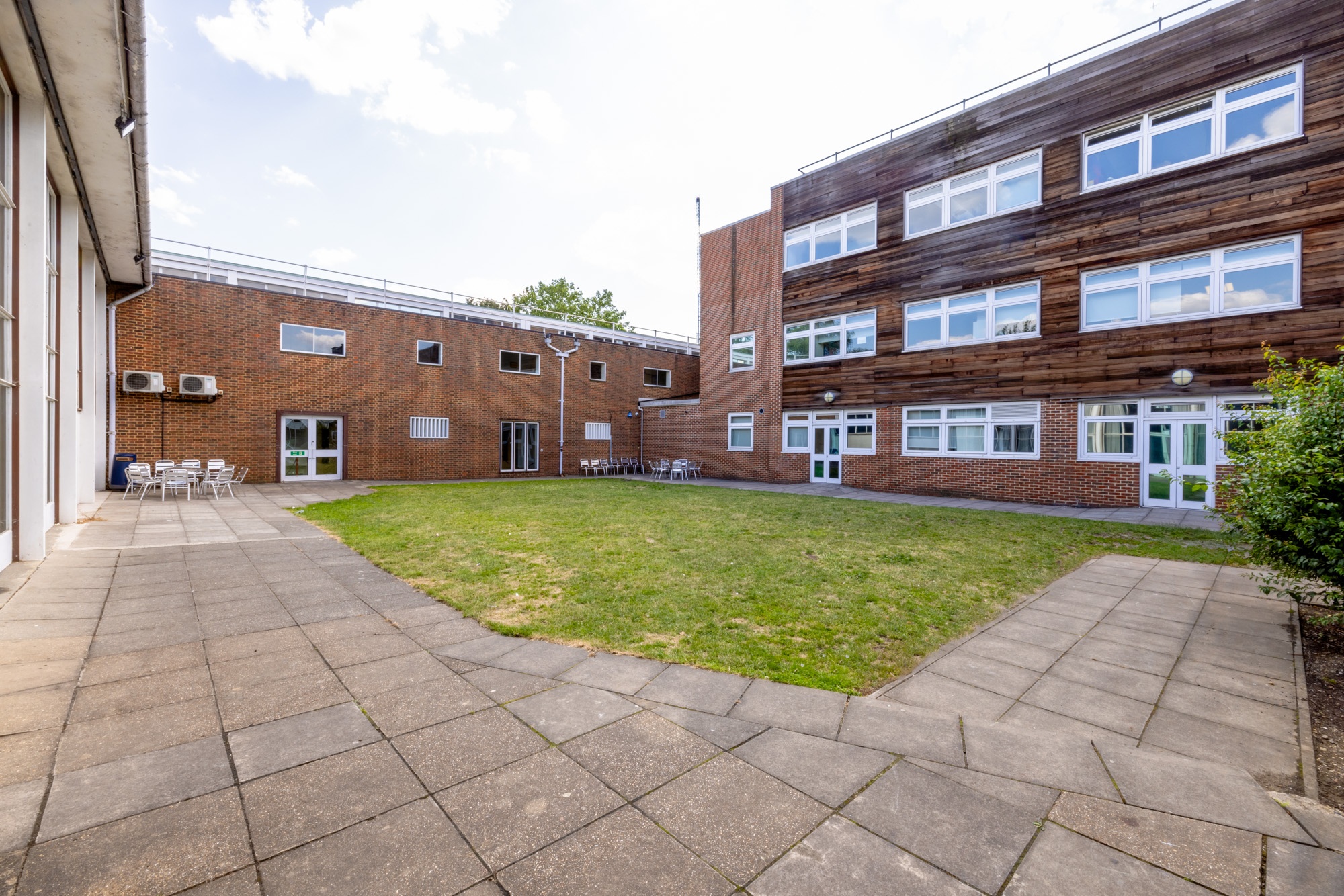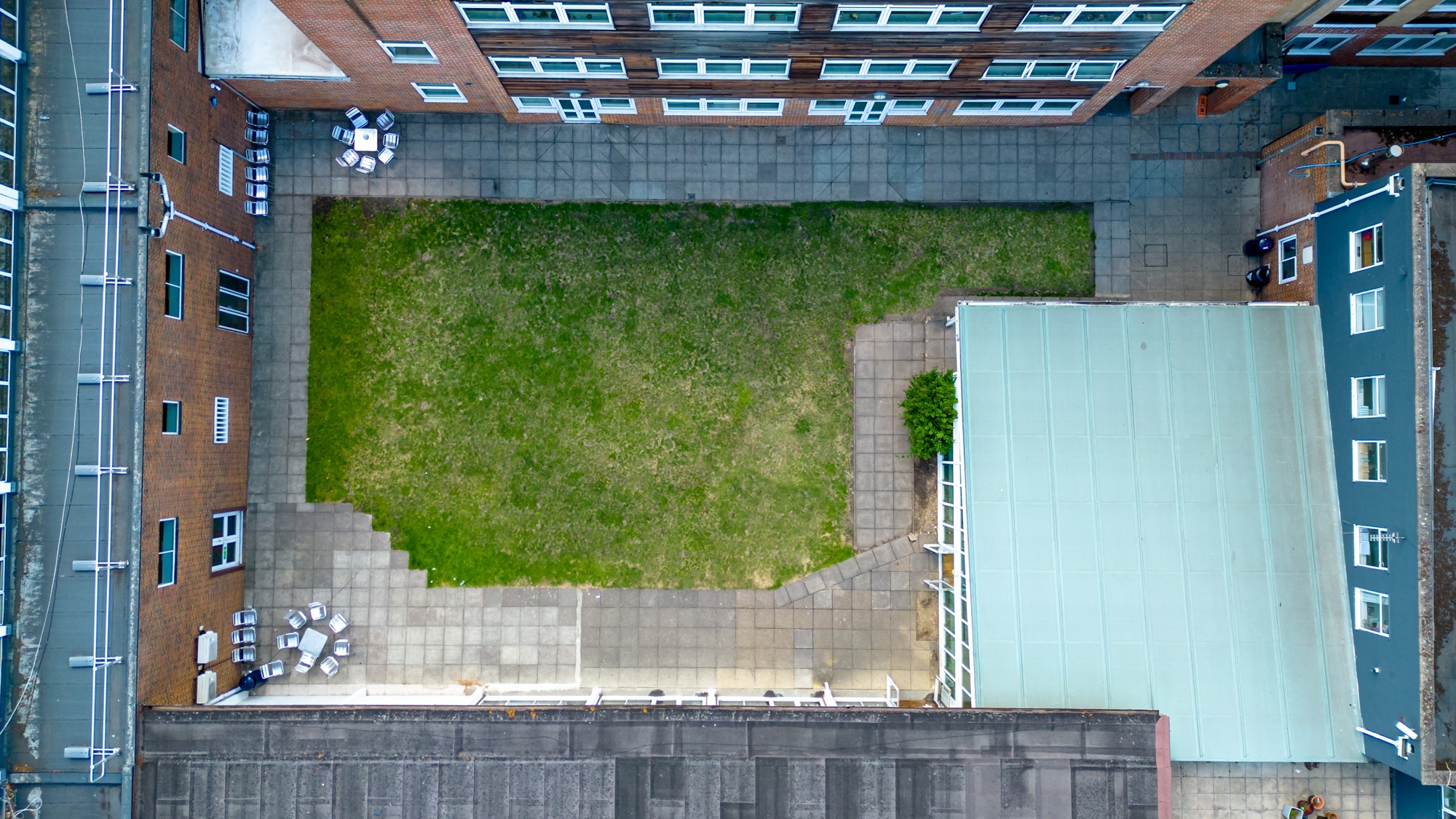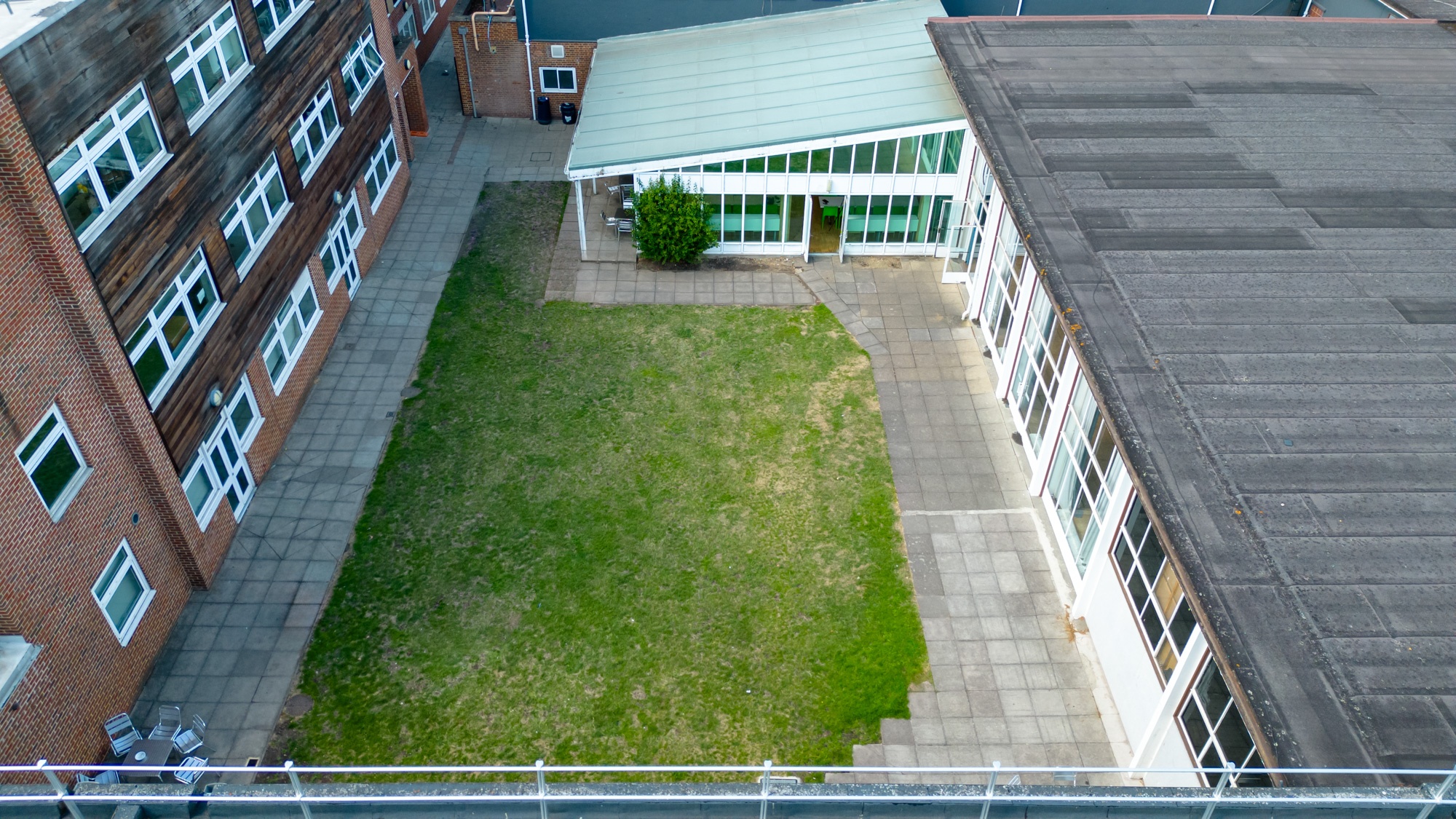 Sports Hall
Our spacious sports hall is a versatile space that can accommodate a variety of sports and activities. It features four badminton courts, four small basketball courts, or one full-size basketball court, as well as a space for indoor football and netball. The hall is also well-suited for aerobics, dance, and club meetings.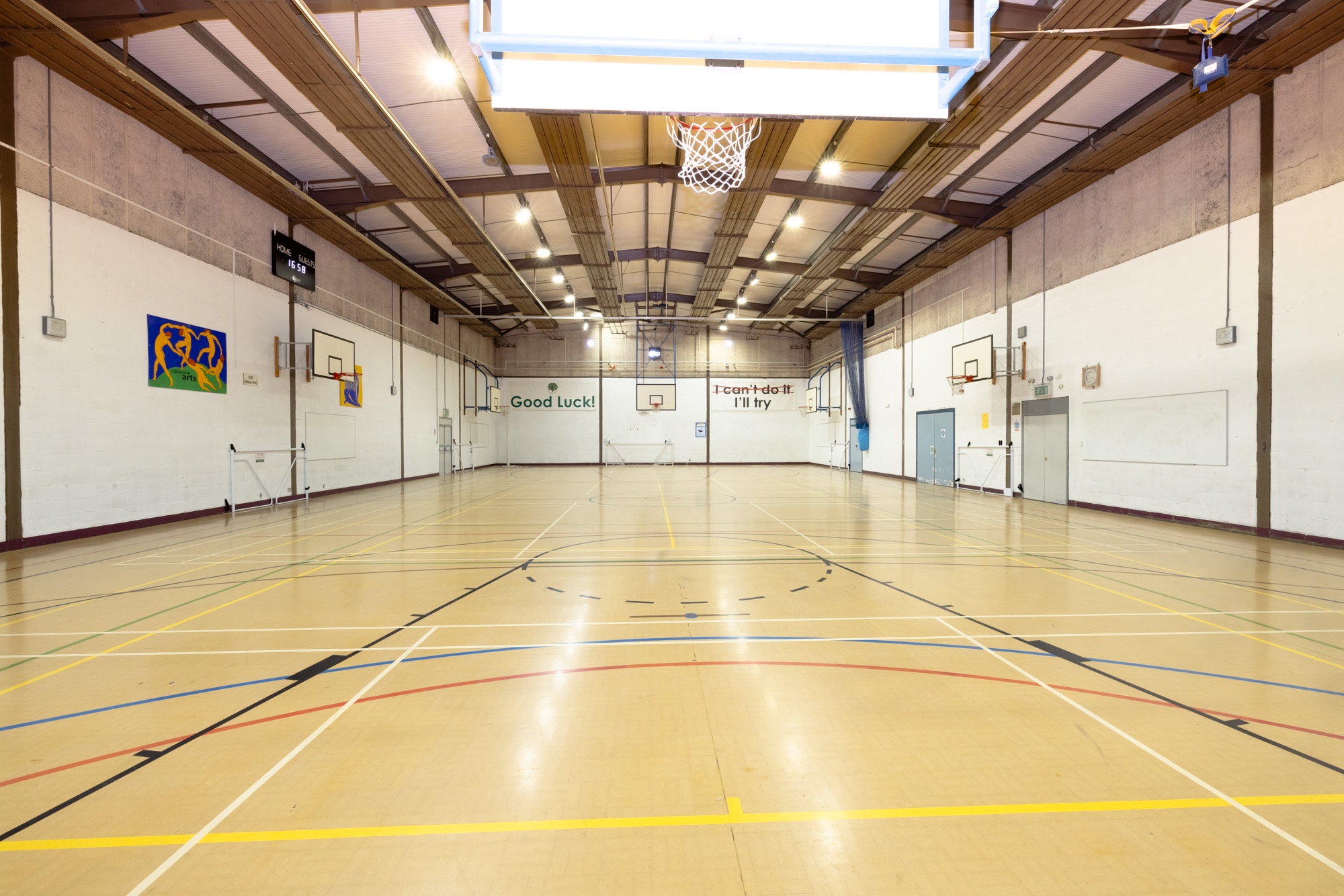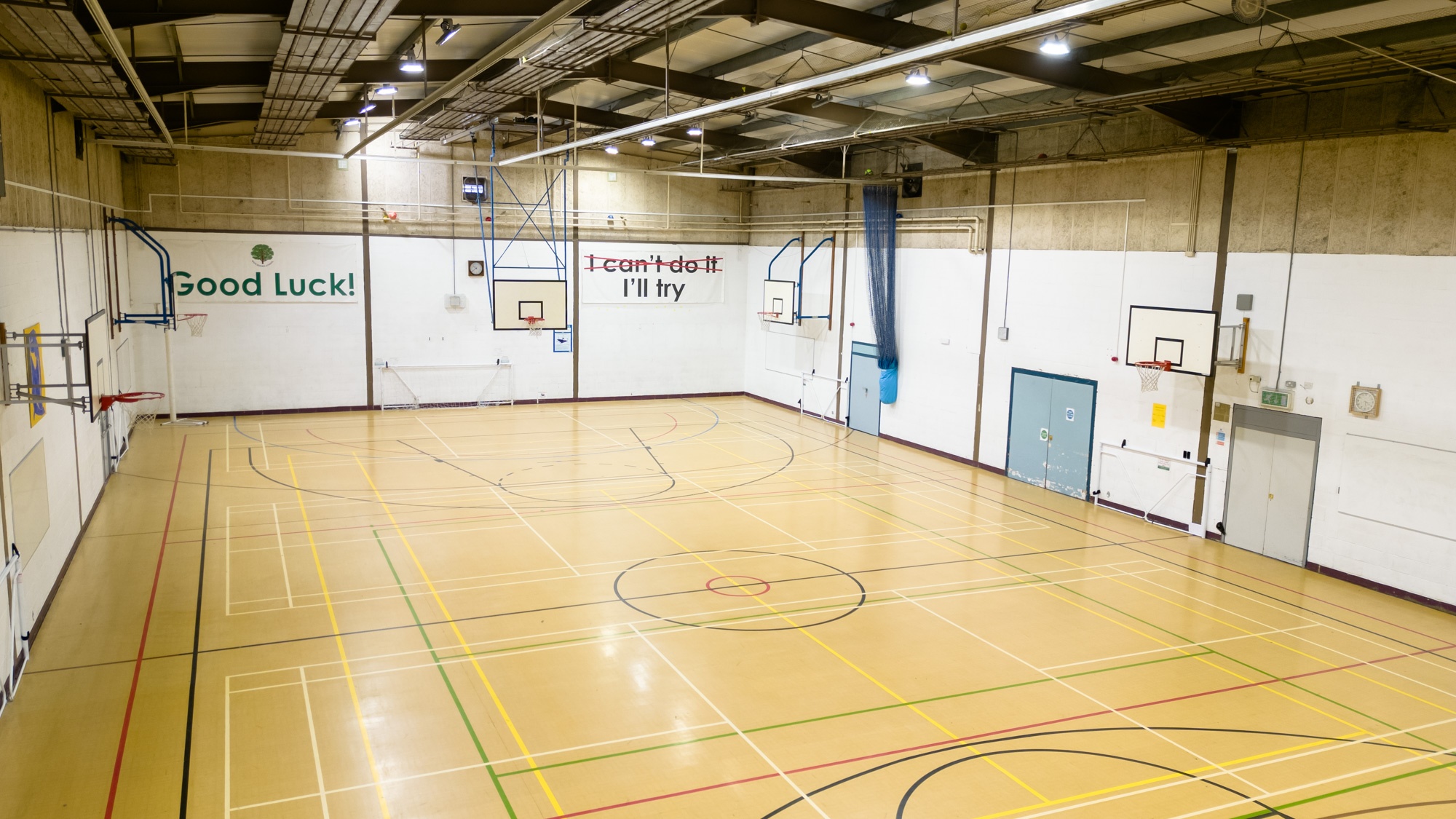 Gymnasium
The Gymnasium is smaller than the Sports Hall, but it still has markings for a variety of sports, including badminton, basketball, gymnastics, and netball.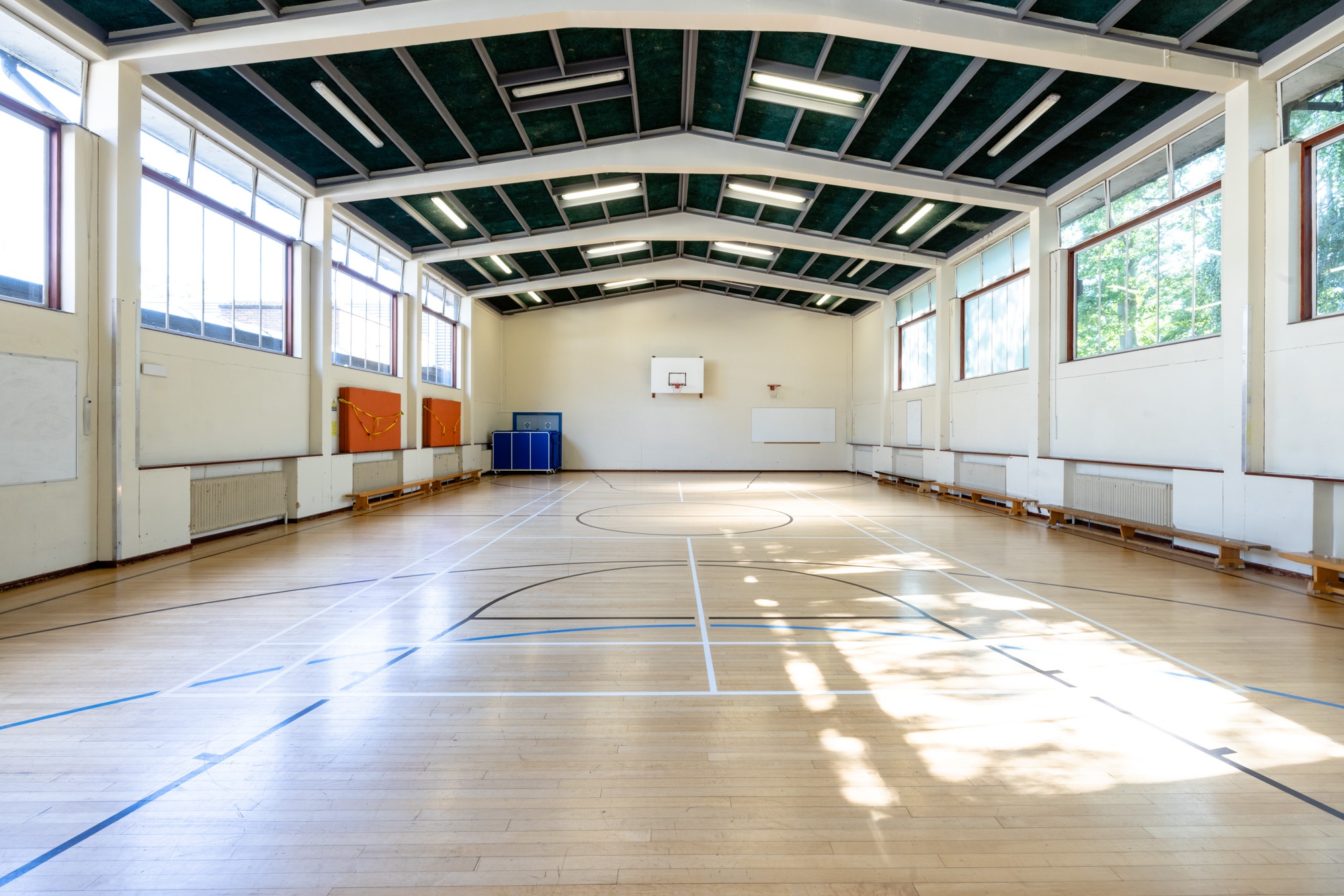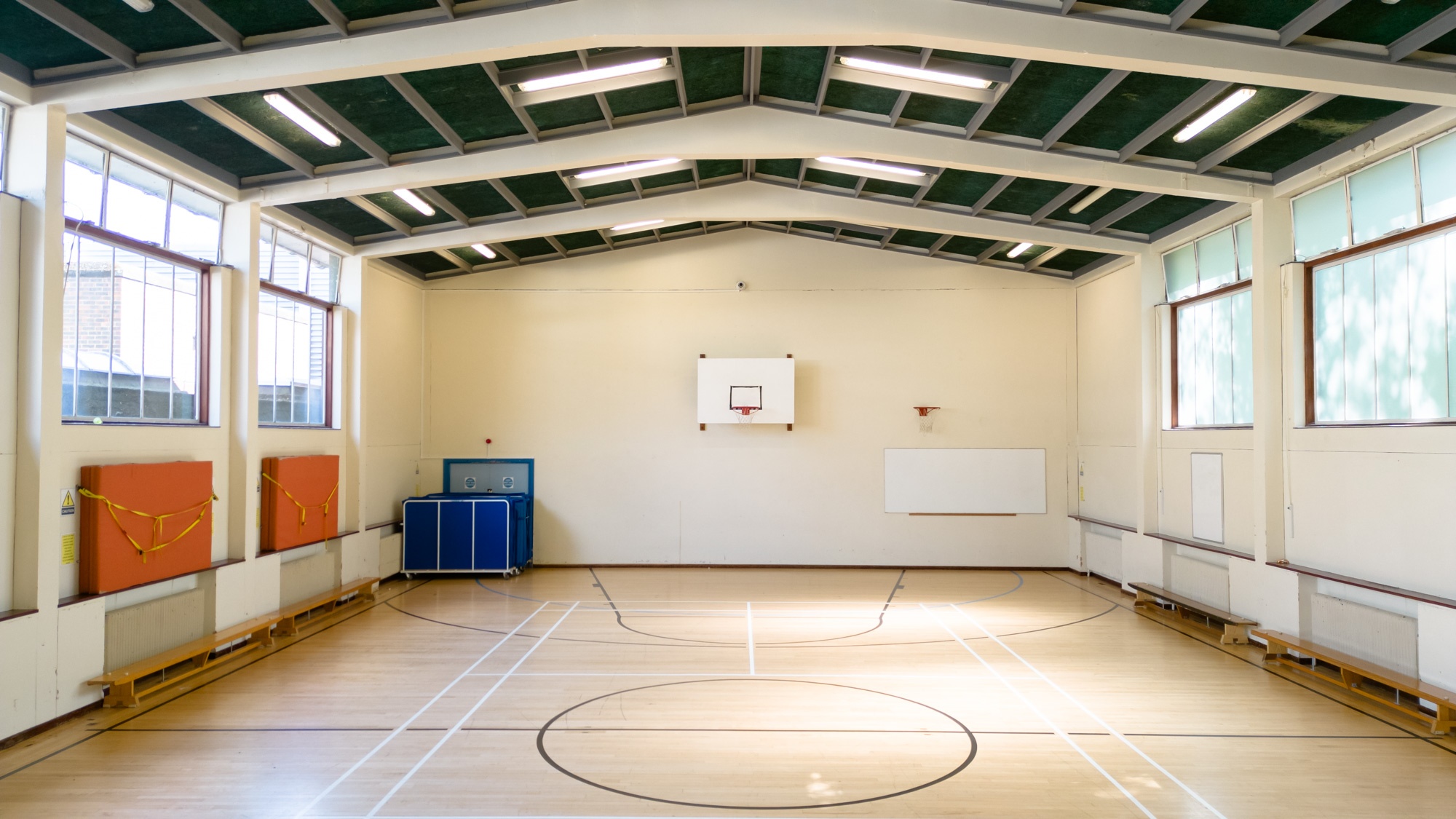 Classrooms
If you need a smaller room for meetings, we have a variety of classrooms available. All of our classrooms are equipped with the latest technology, including projectors and touch screen interactive whiteboards.
We have more rooms available than are listed on SchoolHire, so please contact us with your specific requirements and we will suggest suitable rooms.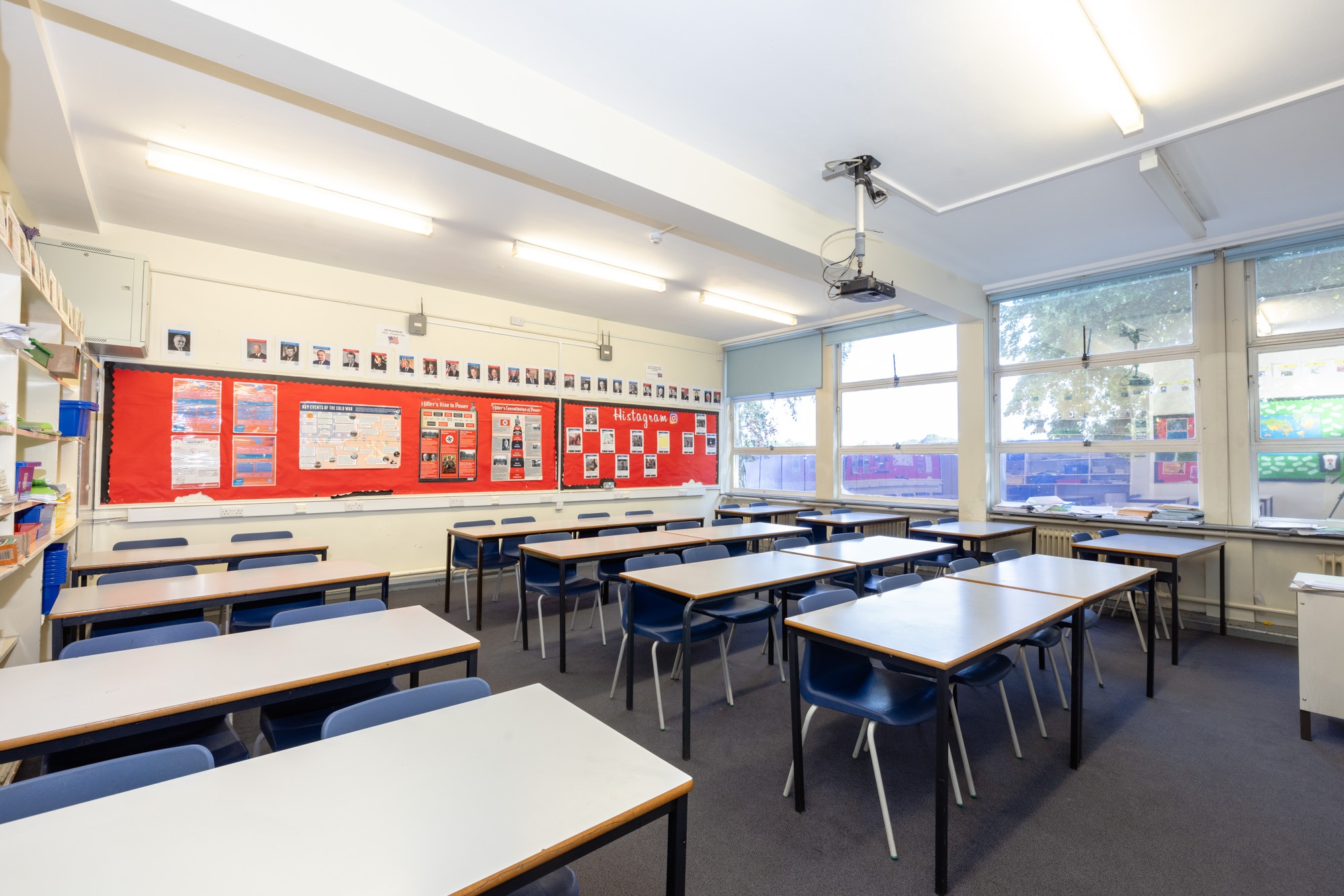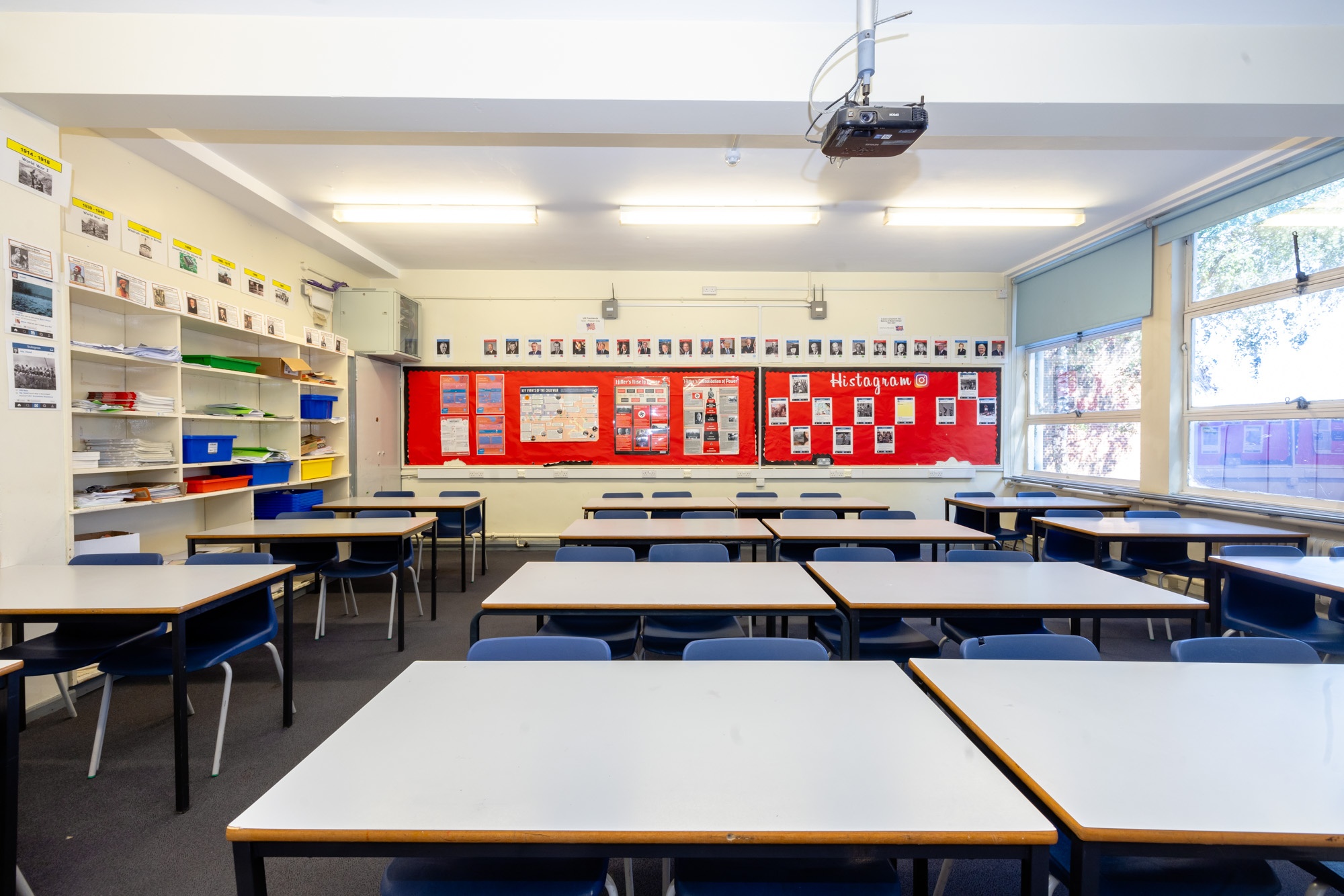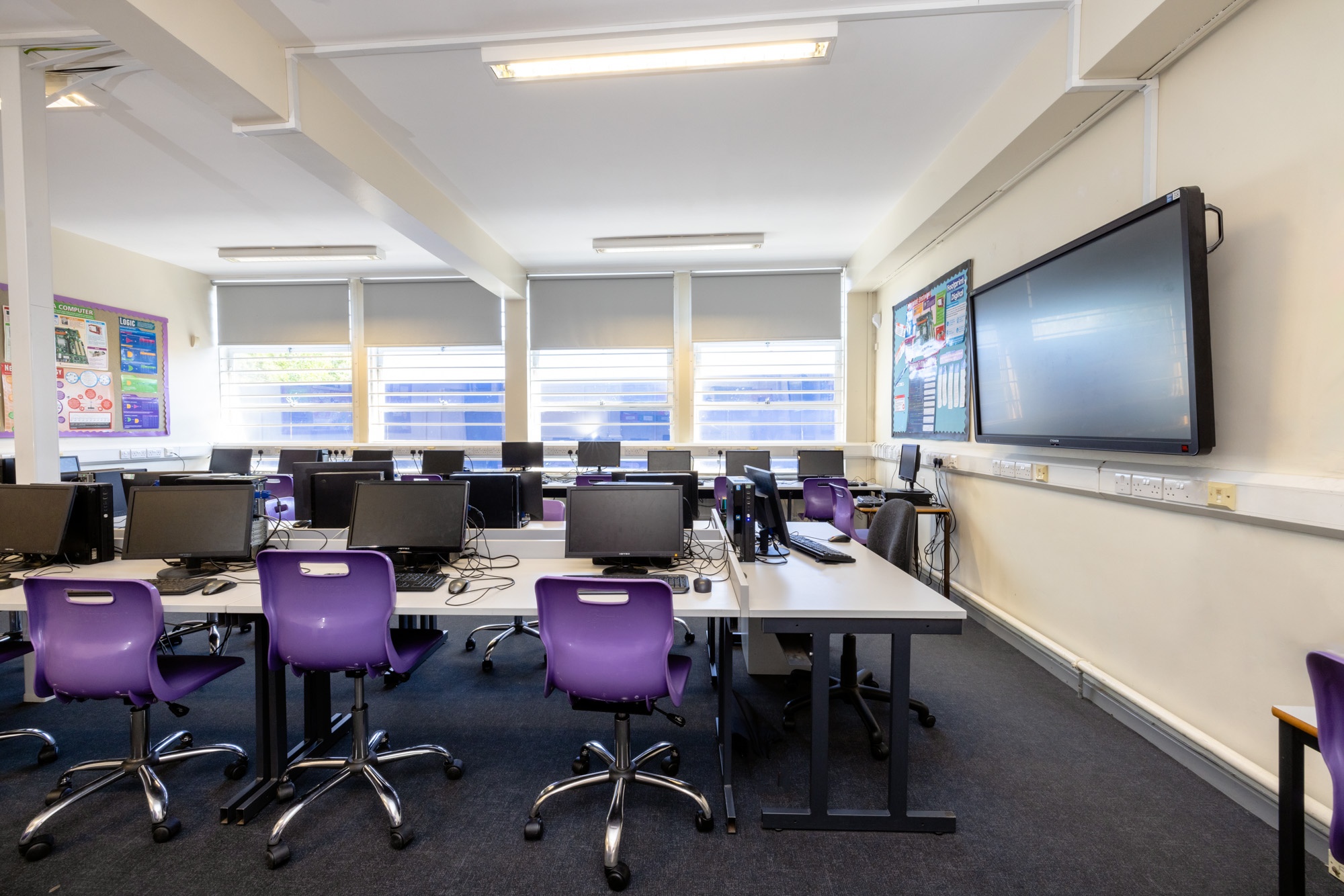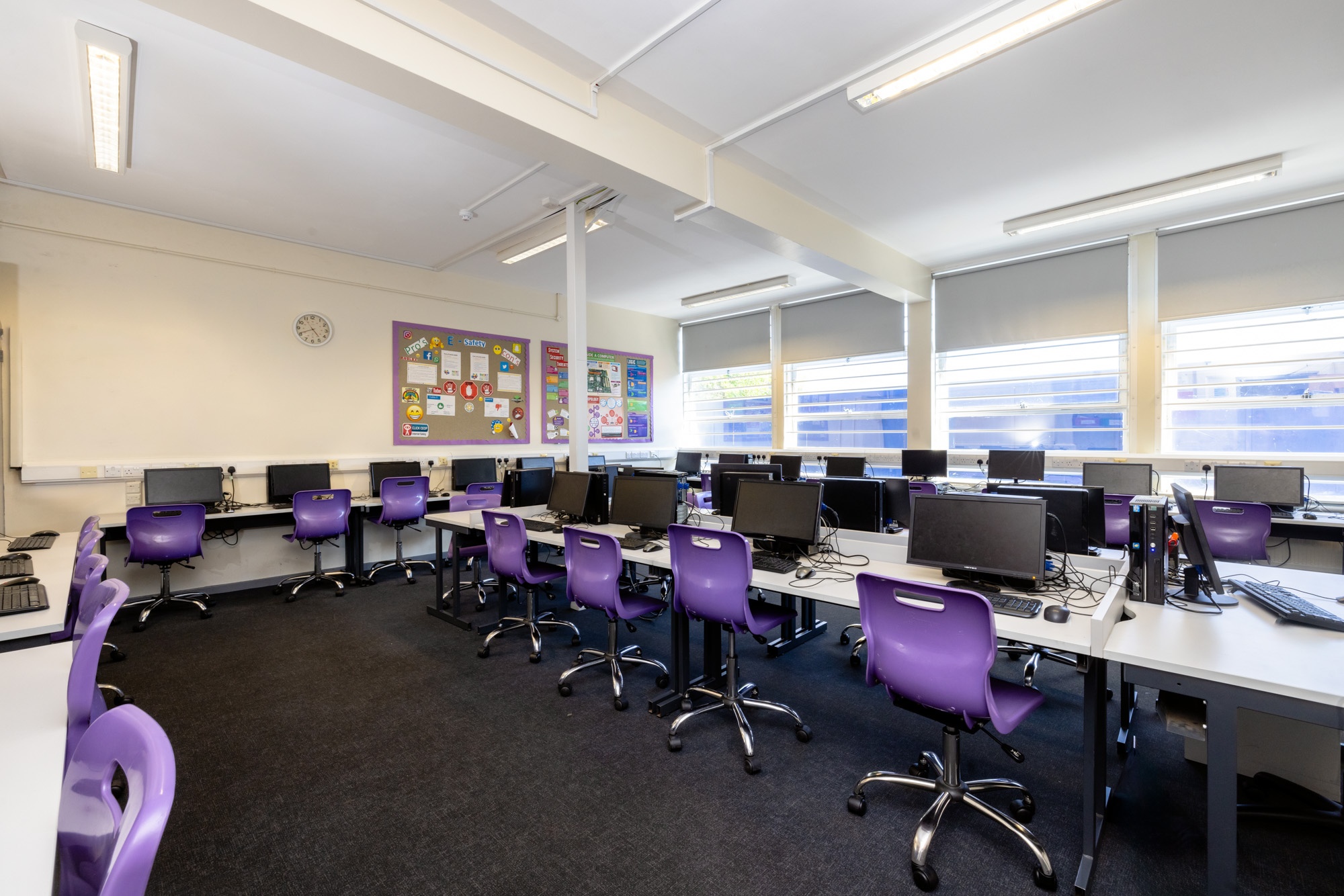 Dance Studio
Newly decorated, bright, and versatile ground floor space available for dance classes, yoga, martial arts, acting, castings, rehearsed readings, talks, and more.
All studios are fitted with sprung flooring, underfloor heating and a modern sound system. The dance studios can be opened up into one big room or offer two mirrored rooms that are fully soundproof.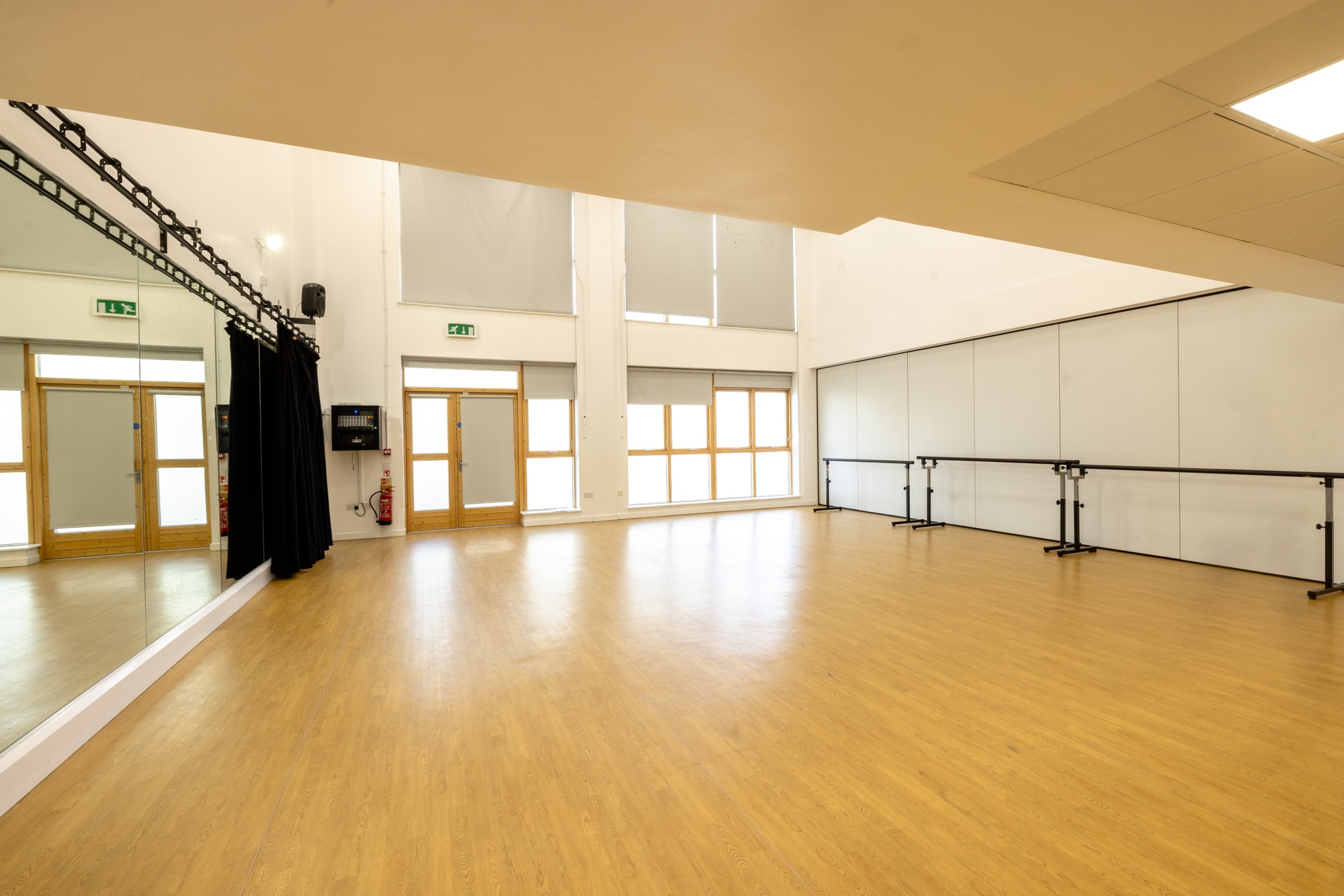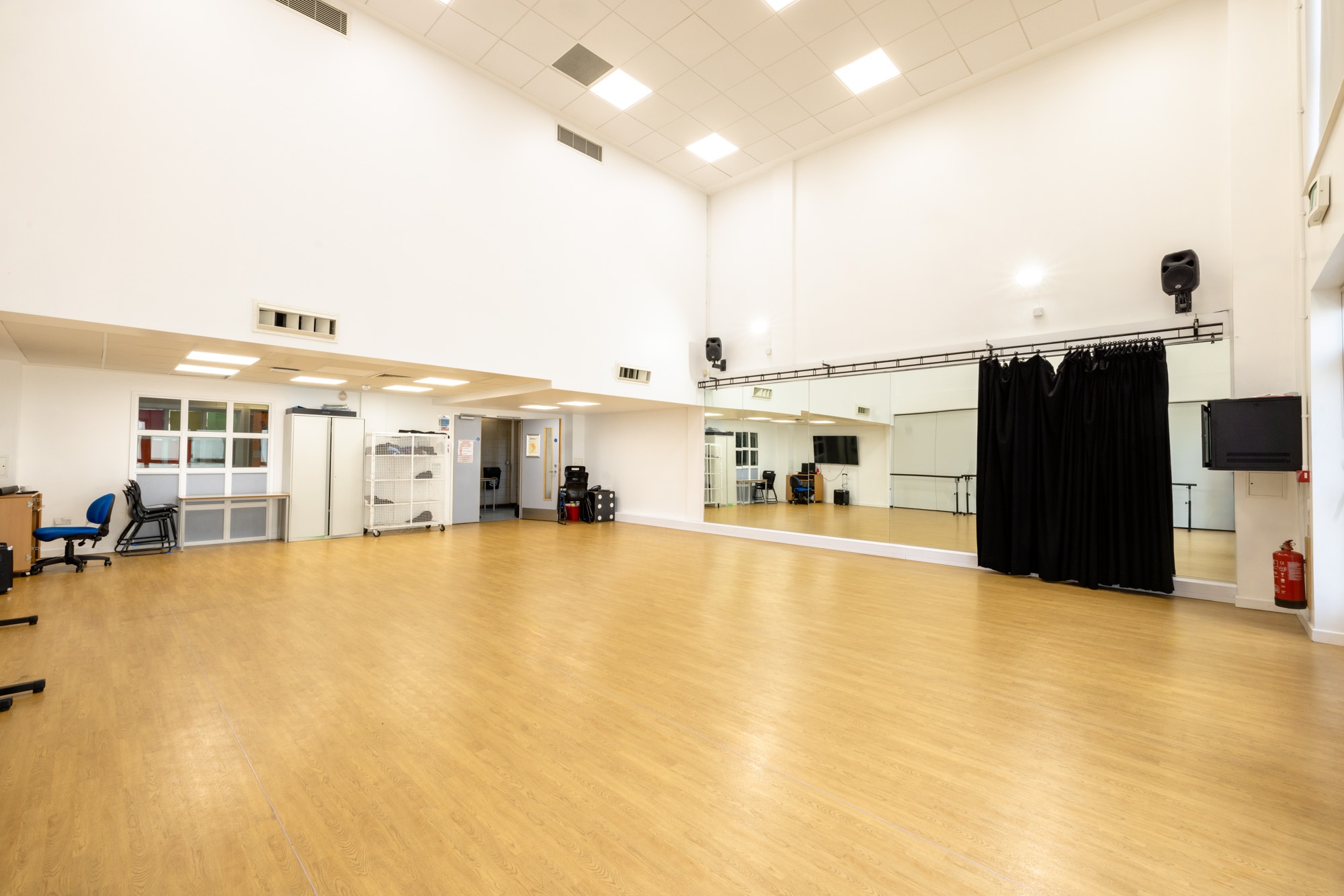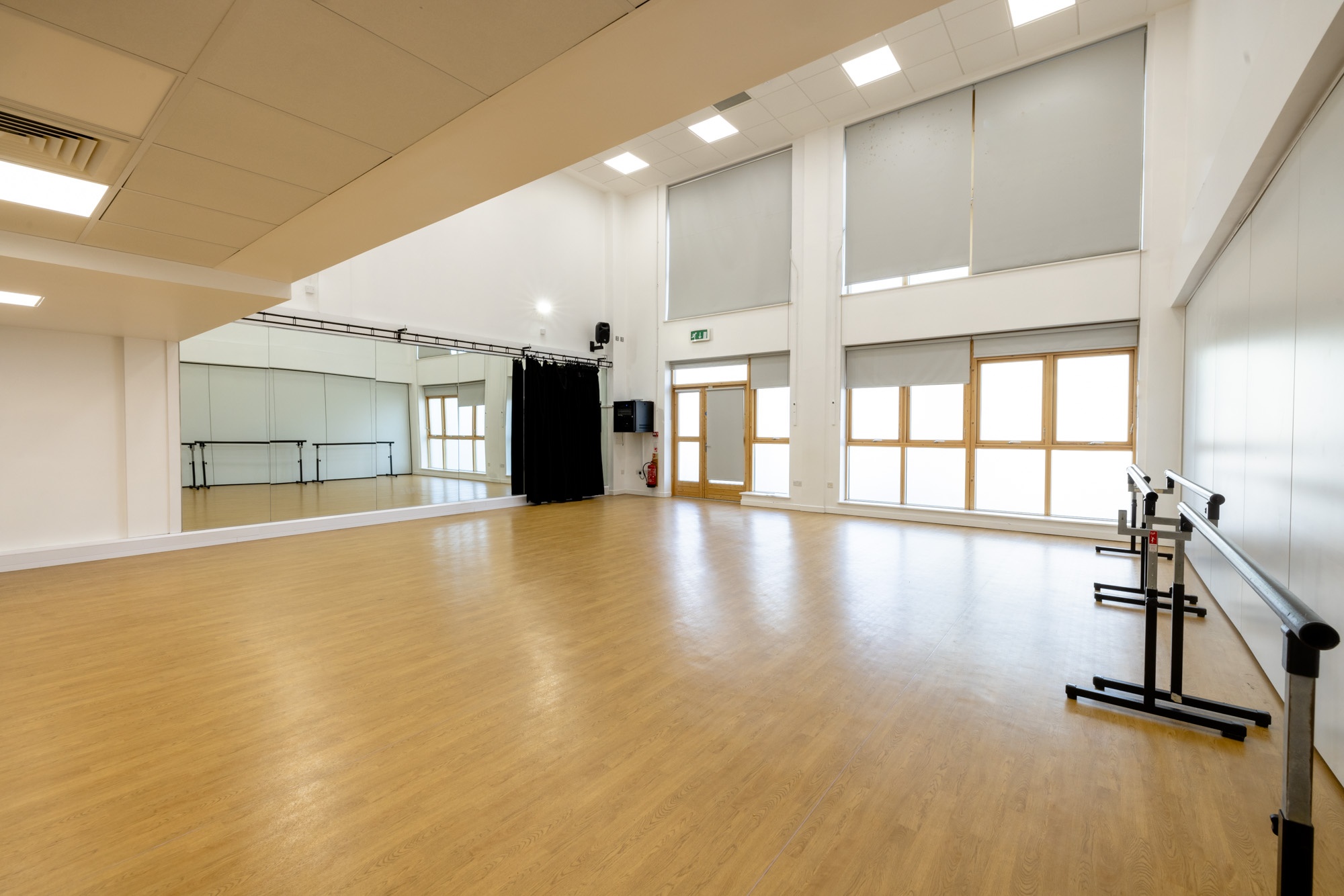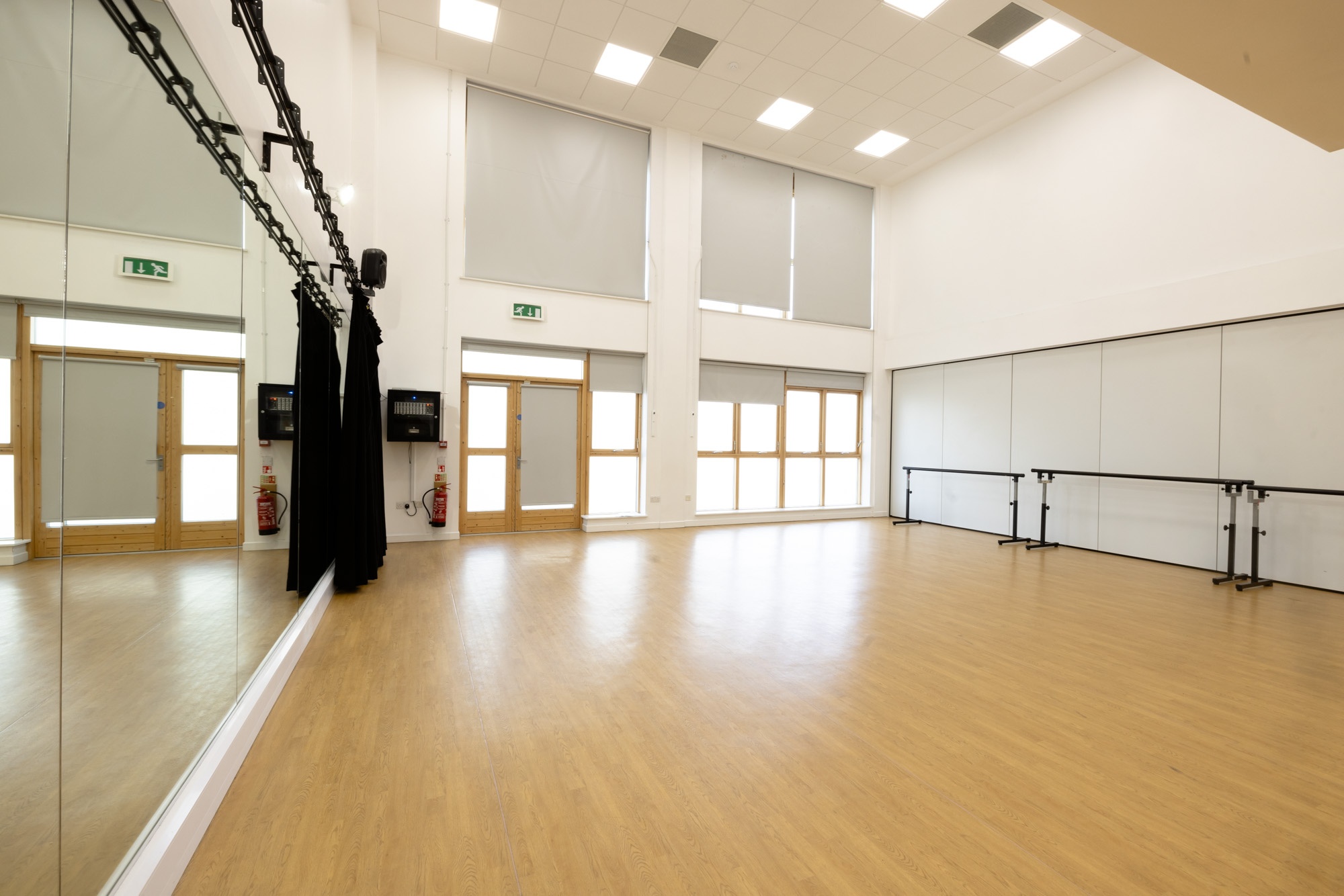 Drama Studio
This drama studio is the perfect space for drama groups. With high ceilings, lighting and curtains, there is the option to control the light within the room, perfect for rehearsals and filming!
The space can open up into one large space where performances can be held or it can offer two separate spaces that are soundproof.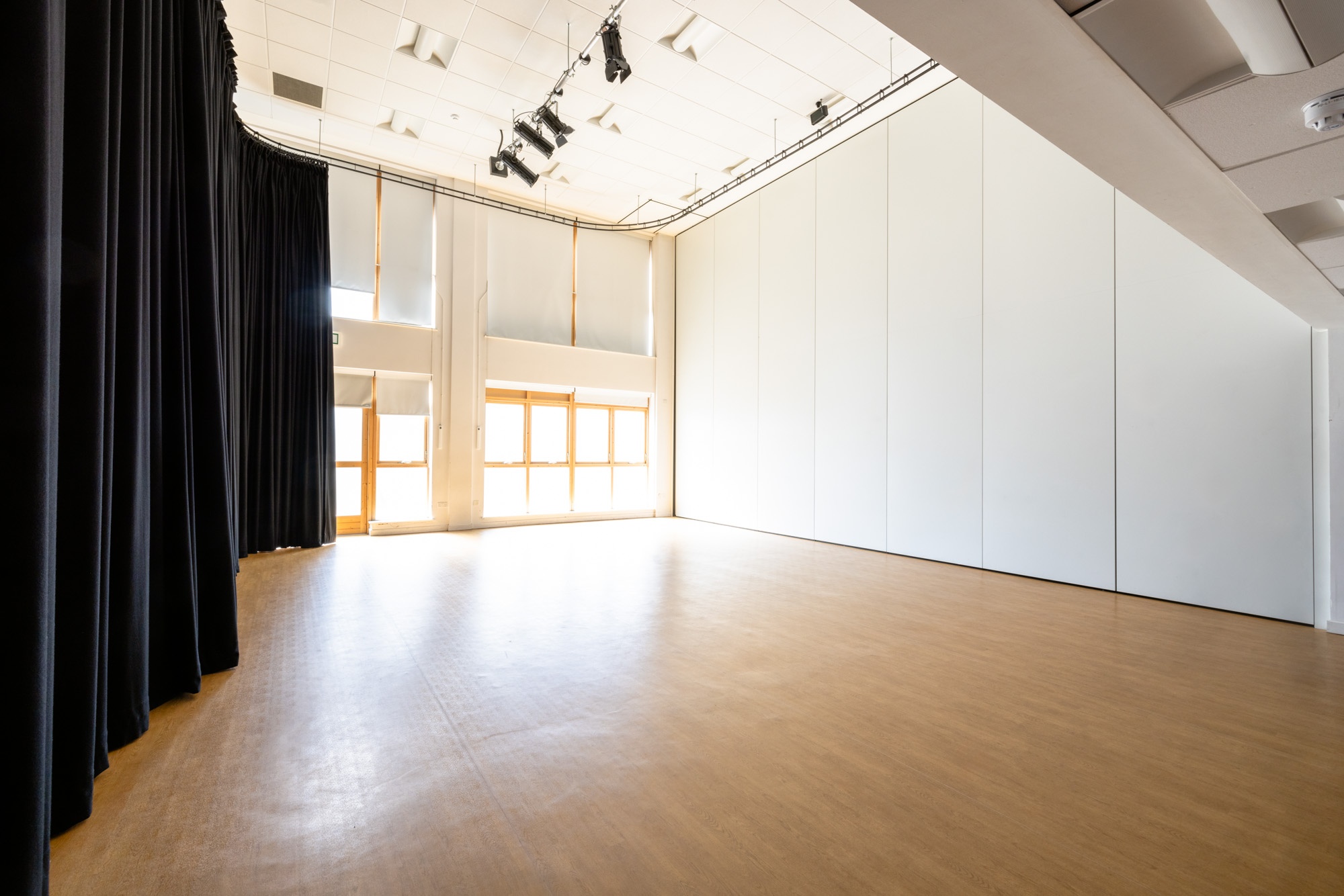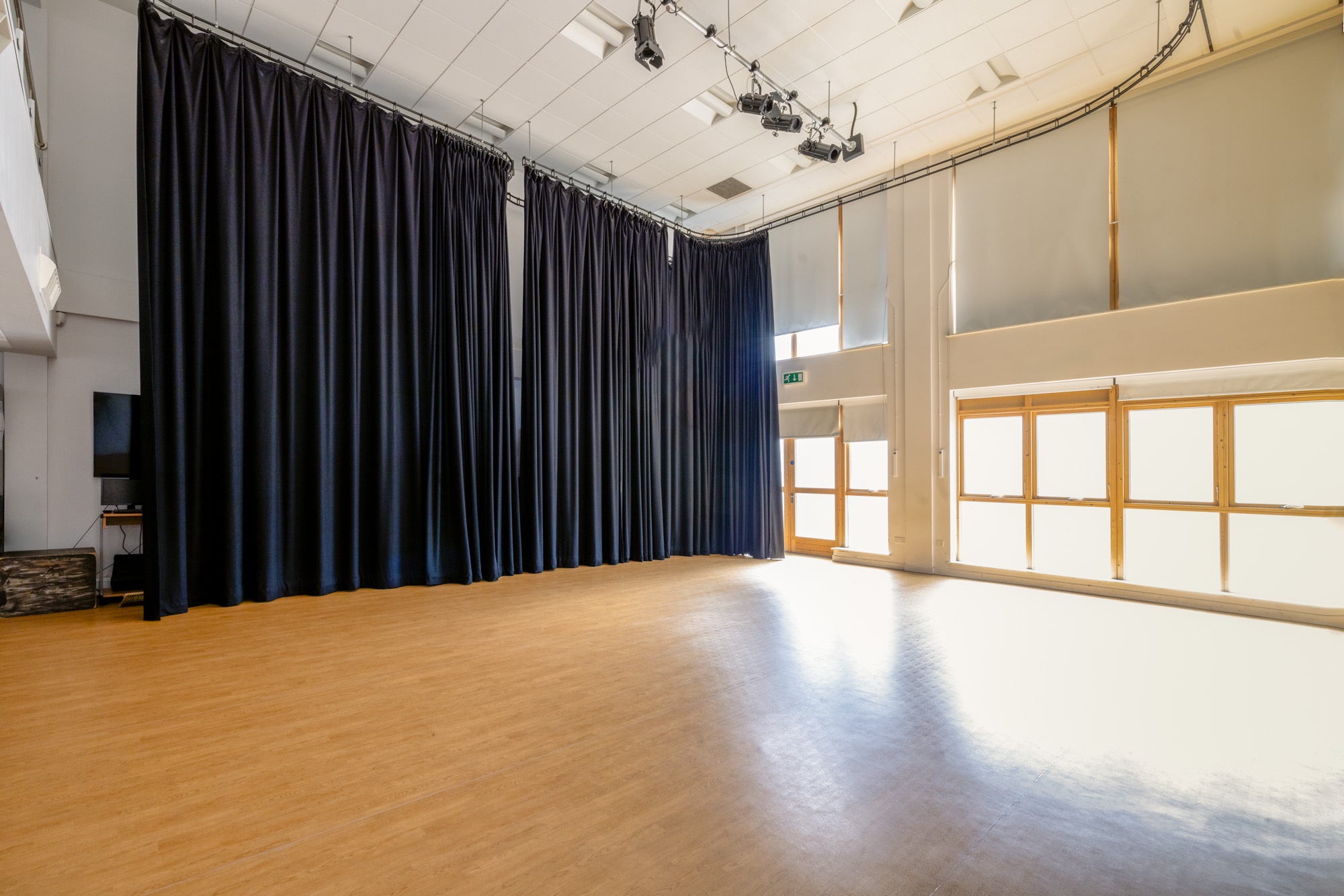 Multi Games Area
We're excited to announce the opening of our new 4 court MUGA! This versatile outdoor space is perfect for a variety of activities, including football, basketball, netball, tennis, cricket, hockey, futsal, floorball, and multi-skill training.
The MUGA is made of a durable material that can withstand heavy use, and it's fenced in to keep the ball in play.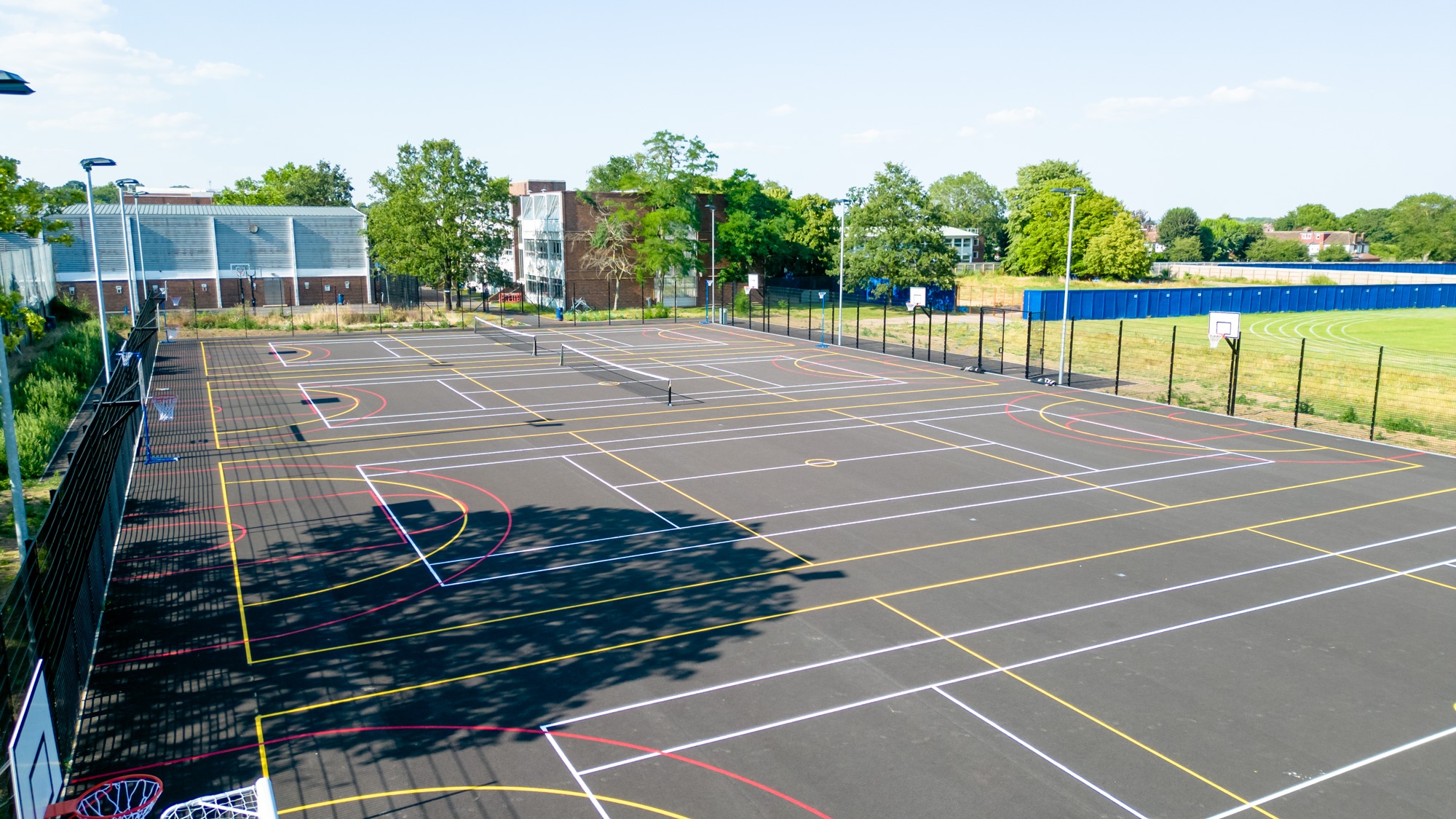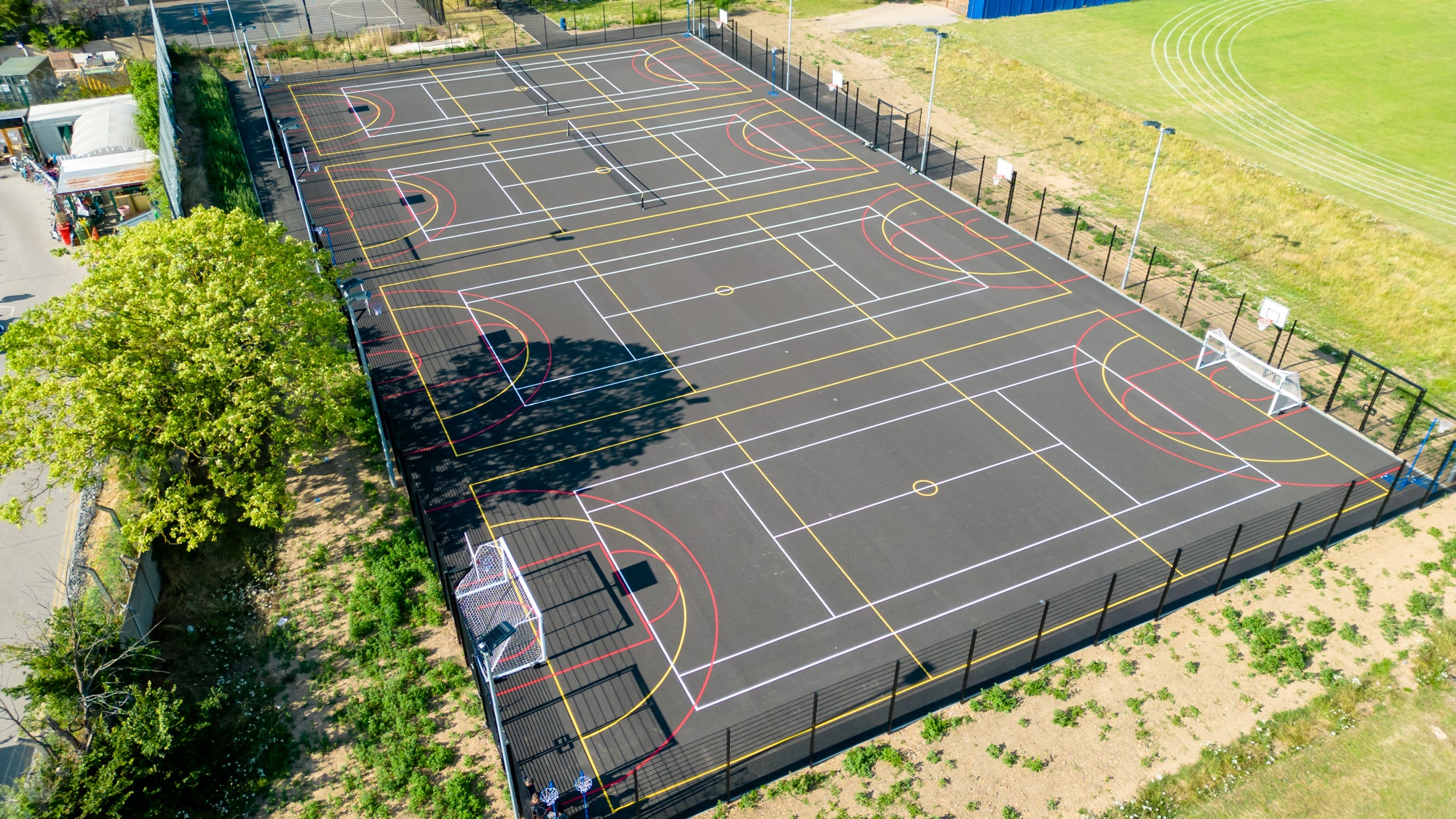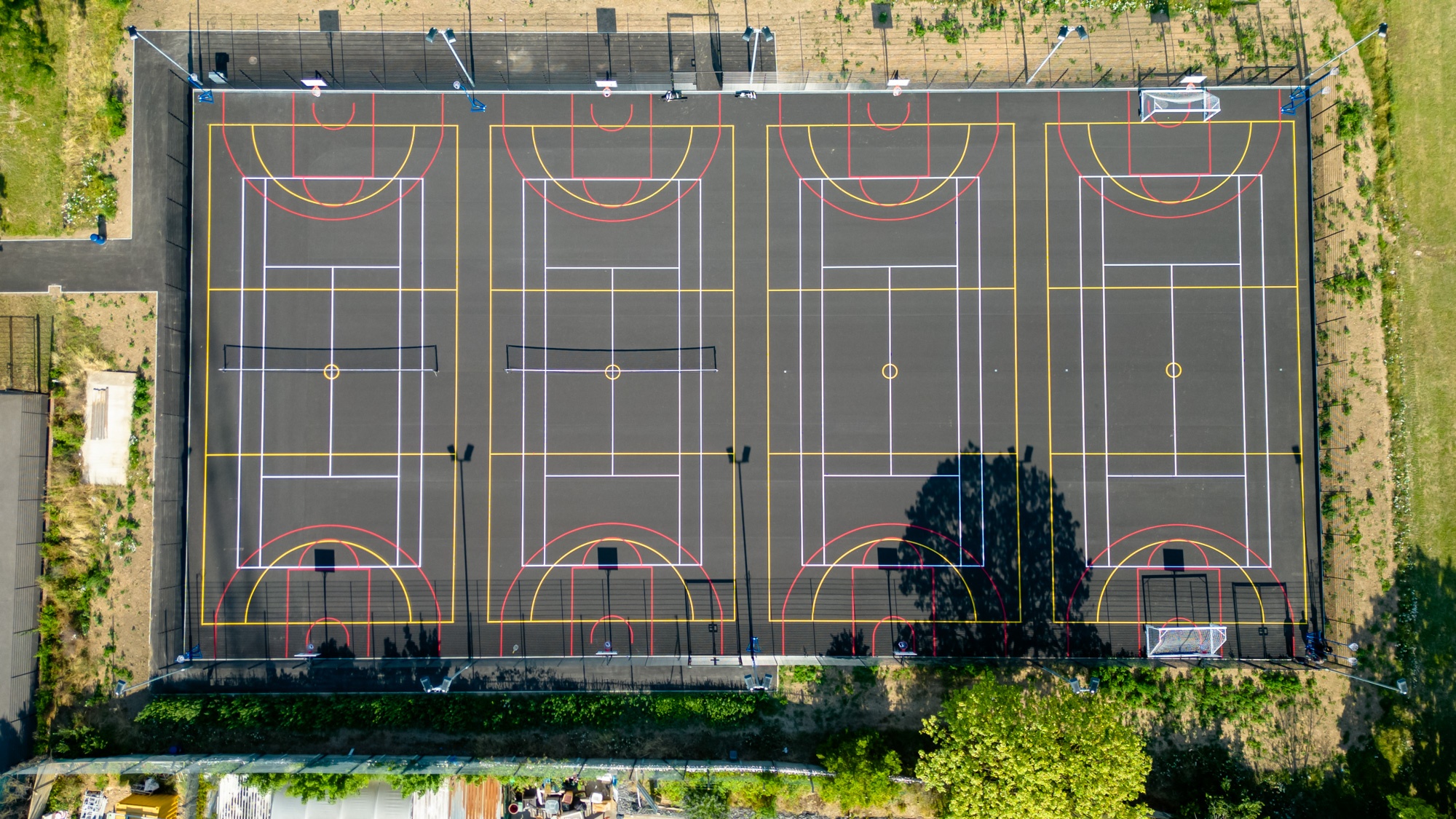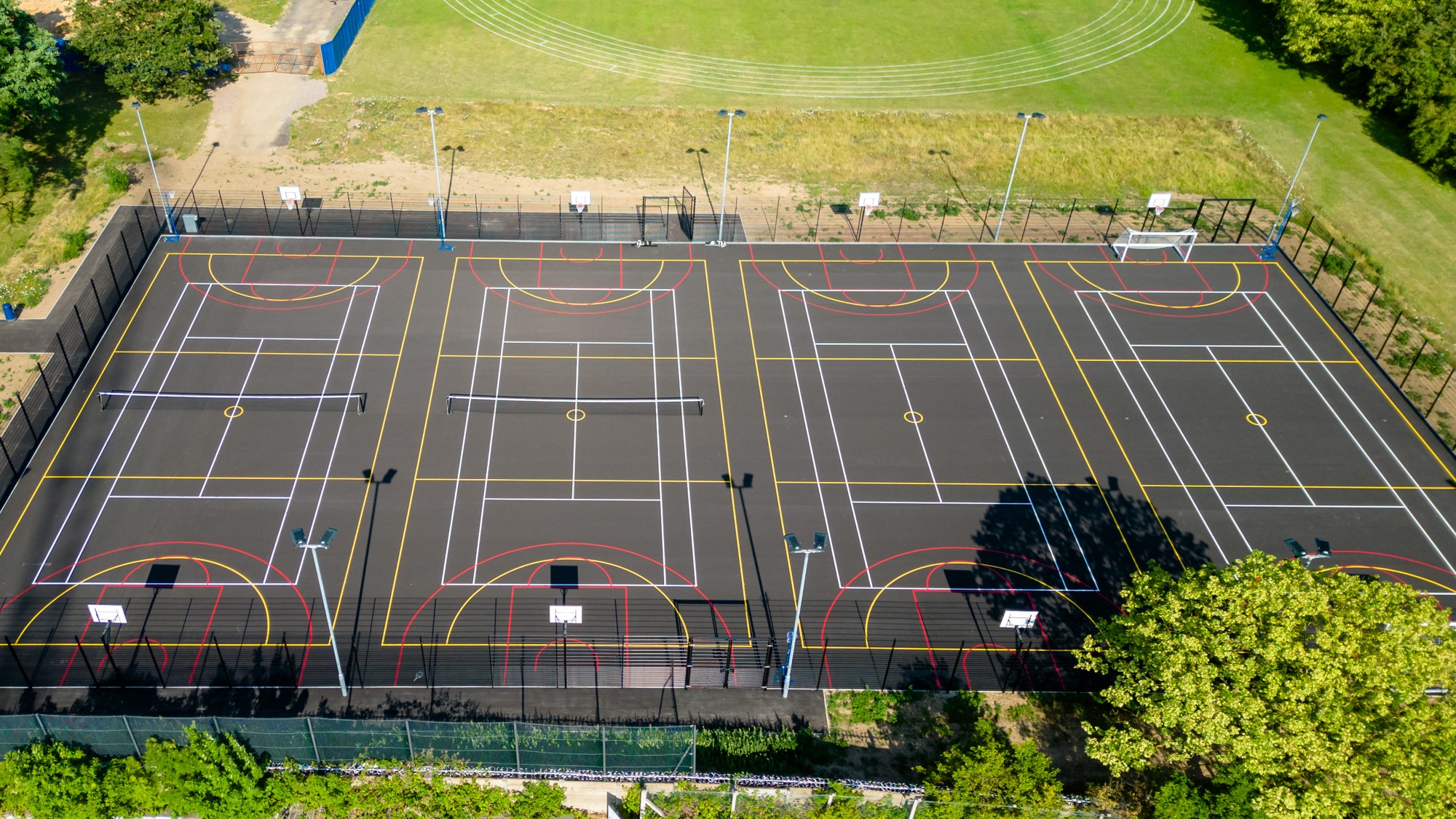 Field
Our school field is a versatile space that can be used for a variety of sports and events. It is large enough to accommodate a full-size football pitch with goals, as well as smaller pitches for rugby, hockey, rounders, and athletics.
In addition to sports, the field is also perfect for outdoor gatherings and charity fundraising events. The large area provides plenty of space for people to gather, and the natural grass surface is ideal for a variety of activities.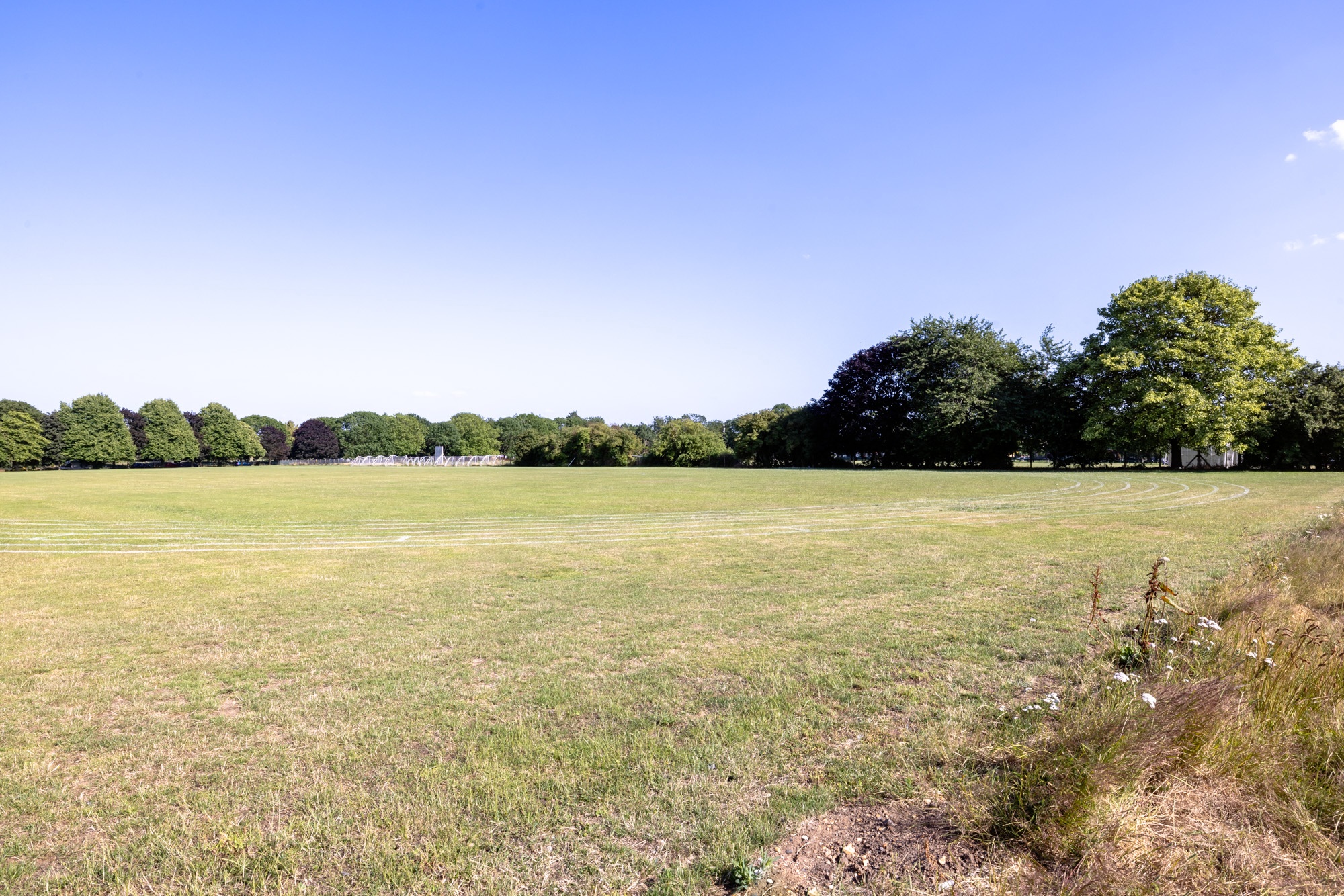 Will consider:
Exercise classes
Church Groups
Language Schools
Educational Groups
Sports Classes
Training Sessions