Rewards
Rewards coordinator: Miss Winter
Email: megan.winter@winchmore.enfield.sch.uk
At Winchmore School, we want every child to feel they are recognised and valued so that they can build their confidence with the long term goal of achieving their fullest potential. We strive to reward our students in a way that is meaningful to them and by using methods that students are motivated by to inspire them to achieve well.
We want to ensure that, regardless of ability and age all students across the school will be able to celebrate and share in the rewards process. Every child has the right to feel valued and recognised for their achievements to encourage them to reach their fullest potential.
ACHIEVEMENT POINTS
We are committed to recognising positive behaviour throughout the school by using our achievement point system through which our students' efforts can be acknowledged and celebrated. Awarding achievement points can be due to excellent effort in class, or good behaviour but can also be given for being an excellent role model to other members in the school, a volunteer for a teacher or being helpful around the school to others. As well as this we also have subject specific, Head of Year and a number of other rewards postcards that are able to be sent home for a variety of reasons in cases of exceptionally good behaviour.
FACULTY SPOTLIGHT AWARD
Our faculty spotlight award is a monthly reward given out by each of the 8 faculties to a student who has shown outstanding effort and dedication within the subject. The students are nominated by their classroom teachers and then the final student is decided by the head of each faculty. The student is sent a HOF postcard home recognising their achievement as well as being awarded achievement points from the head of faculty and recognition throughout the school.
WORK EXCELLENCE RECOGNITION
Every term a selection of the best work produced in lesson times is collected in and displayed throughout the school as a way to value the hard work that our students put into their studies - the students are also given achievement points in recognition of the time and effort they put in.
ASSEMBLY
At the end of the Winter Term and the Summer Term we hold celebration assemblies where awards are given for excellence in progress and effort and for KS4 in particular students are rewarded the following ways for progress:
Gold Ties: On target (Yellow or Green) in Maths, English, Science, MFL, Humanities or Option Subject.
Badges:
Bronze – Grade 5 in 5 or more subjects
Silver – Grade 6 in 5 or more subjects
Gold - Grade 7 in 5 or more subjects
Progress Excellence Award (awarded in Year 11) - on target in 8 or more subjects -95% + Attendance and minimal lates
JACK PETCHEY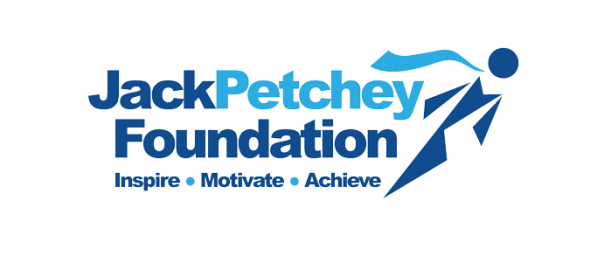 We are lucky enough to be on the Gold scheme for the Jack Petchey Foundation award that recognises the outstanding achievements of today's young people by awarding them for their hard work and positive impact in their community. Each month a student is nominated by their teachers and peers for any of the following reasons: -
Helping others.

Being a good role model.

Coping with adversity.

Doing community work.

Giving service within the school community.

ust trying really hard.
Each successful student will receive:
Certificate and Frame
Pin Badge
Notes from Jack Petchey
Letter from Jack Petchey CBE and Membership Card
£300 to spend on a project of their choice within the school
Jack Petchey 2019/2020 Winners:
Angelica Oxford Campbell -September 2019
Ecem Yildiz - October 2019
Sherif Khalil - November 2019
James Dumonbreville - January 2020
Erin Moran - February 2020